The New York chef-cum-tv-celebrity spent a few days on Croatia, eating and drinking the local delicacies.
By Tamara Novacoviç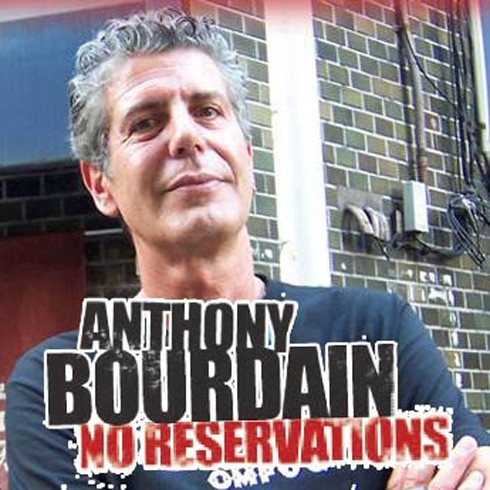 Anthony Bourdain, iconic chef/traveller/writer and one of the most peculiar, famous and somewhat boheiman television personalities visited Croatia a few weeks ago. He came on an eight day mission to explore our recently expanding culinary scene and try the best specialties my country has to offer.
I am certain you are familiar with his bestseller Kitchen Confidential, as well as the show No Reservations. Anthony has been traveling the world for years in search for the best food. This time he  teamed up with a Croatian chef Mate Jankovic (they hit it of very well from the start) and, along with a small crew, set off to visit the towns of Rovinj, Pag and Skradin, plus some other places on the Croatian largest peninsula-Istria. The production team contacted Mate Jankovic via facebook and asked if he was interested in this project. Mate said he couldn't believe he got the offer to be a host for Bourdain and his crew. In this eight day shoot, they enjoyed beautiful Croatian food, wines and scenery. He met with some of Croatian finest chefs: Deniz Zembo, David Skoko and Tom Gretic.
They went fishing, enjoyed traditional Croatian honey liqueur called medica, caught oysters in Lim Channel (Limski Kanal), ate best fish from the Adriatic sea and went searching for the famous Istrian truffles. Bourdain tweeted his experiences every day and stated that he was very excited about Croatian cuisine and his comments, as well as the show which will air in March, will be a great promotion of Croatian culinary world and tourism.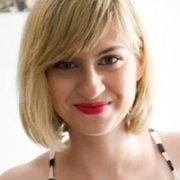 Tamara Novakoviç
Tamara Novakovic is a passionate self-taught cook, food blogger, freelance food writer and photographer behind bite-my-cake.blogspot.com. Her life journey has led her through Faculty of Humanities in Zagreb, Croatia to discovering passion for making cakes. She is currently a weekly food columnist for Croatian newspaper V magazine and food magazine Repete.