A good way to start incorporating ancient grains – millets, in everyday diet is with this whole wheat bread with finger millet, fresh dill and a touch of spice using hot green chilli peppers.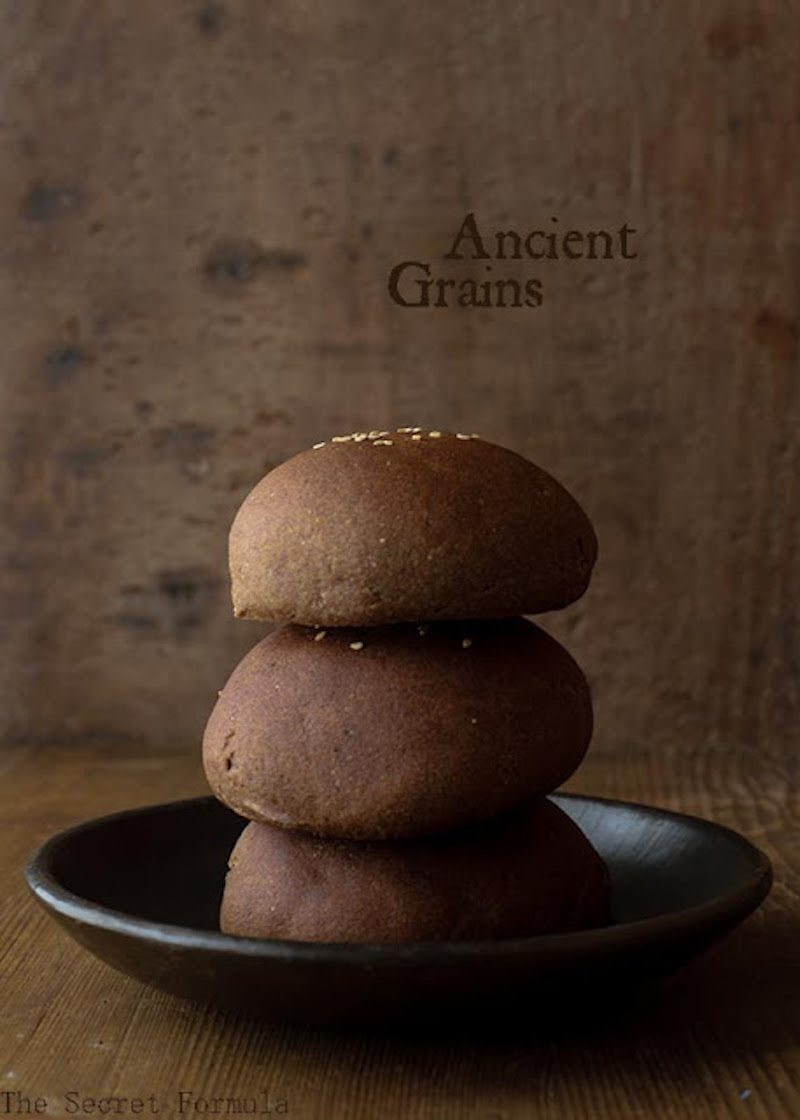 Ragi or Finger Millet is one of the better known and, in fact, quite widely used millets in many parts of South and Western India.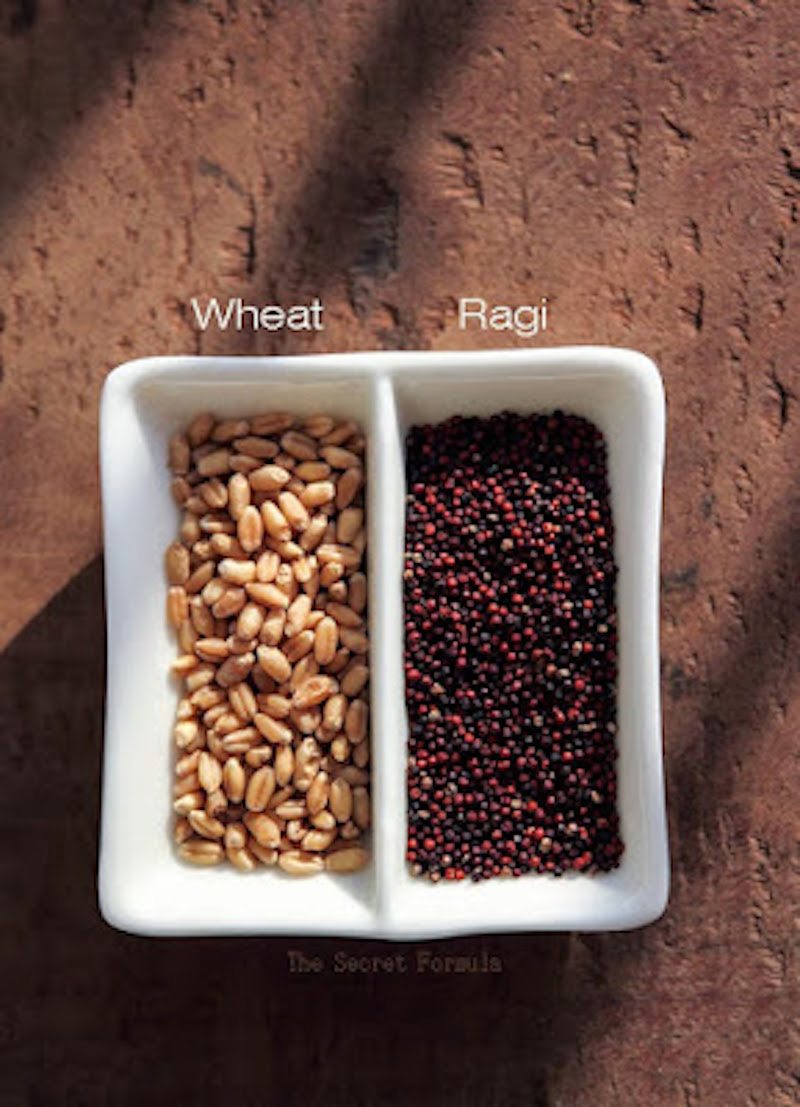 It also belongs to a category now gaining popularity, referred to as an "ancient grain", or one that has remained more or less unchanged over time, unlike extensively hybridised varieties of wheat and rice. So we are perhaps thinking of going back to our roots in quest of what we might be missing.
Ragi is popular with good reason, too. Rich in calcium (the richest source among plant foods!) and iron, it is also often the preferred grain of choice here in porridge as a weaning food for babies, as well as figuring prominently in the everyday diet in many parts of Karnataka (a part of southern India), which is the largest producer of this millet in India. Not only is it gluten-free, but Ragi is quite versatile and can be used in a surprisingly varied number of ways both savoury and sweet: roti (flatbread), mudde (soft-cooked balls), dosa (crêpe), idli (steamed cake), kheer (porridge), ganji (congee), cookies, laddus and many more.
To make this nice textured bread, which slices well and also makes good rolls, I have blended ragi and whole wheat flours. The rich, dark colour and earthy taste make this bread go well with anything, it's perfect even just plain (adjust the spice quotient to your liking), or toasted, or as a sandwich.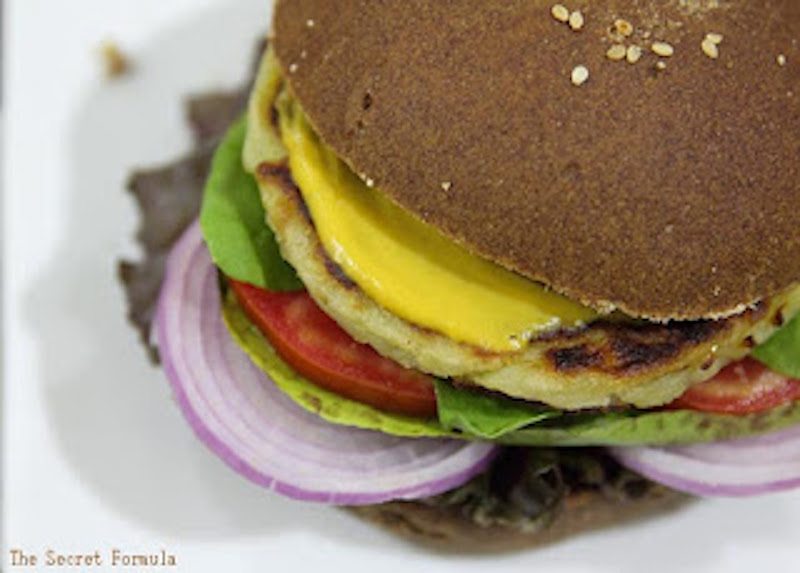 I used the buns to make vegan burgers which were great too.
The addition of the leafy green dill (sabsige soppu) an iron-rich ingredient make this not only a taste-good, but also a feel-good and do-good food!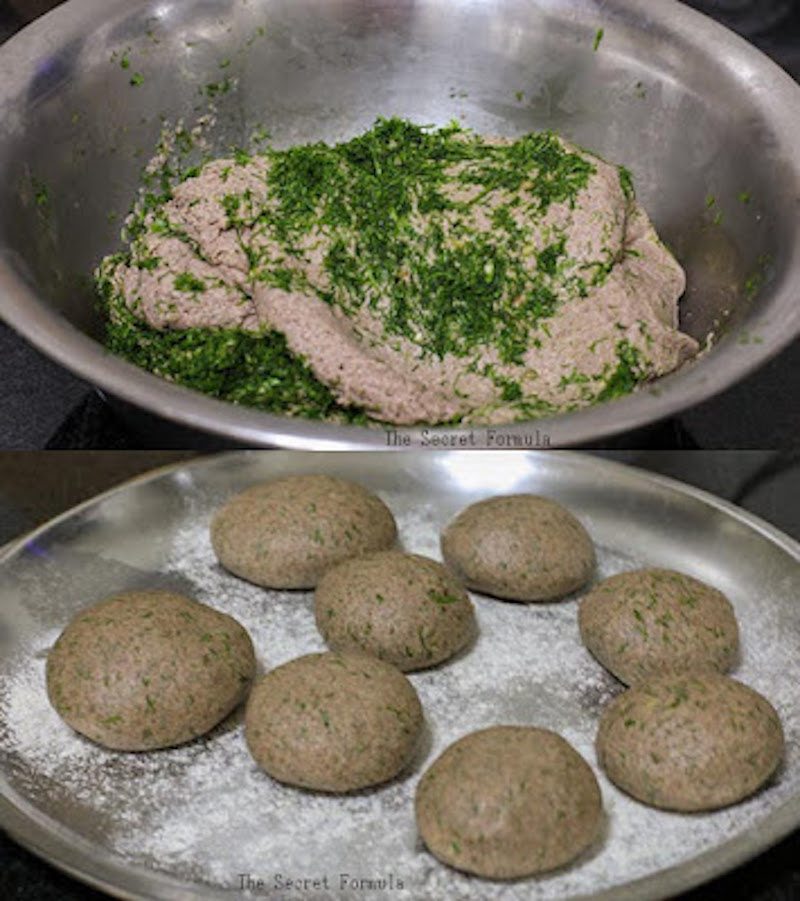 TIP: Though there is a significant amount of leafy-greens (fresh dill can be very strong-tasting, but it mellows quite a bit in the bread), it is well camouflaged in the rich, dark colours and even enhances the earthy flavours. The spicy quotient is high which also makes it a great tea-time snack with Indian masala overtones that go oh-so-well with chai! Feel free to omit the chillies if you don't want it spicy.
See Also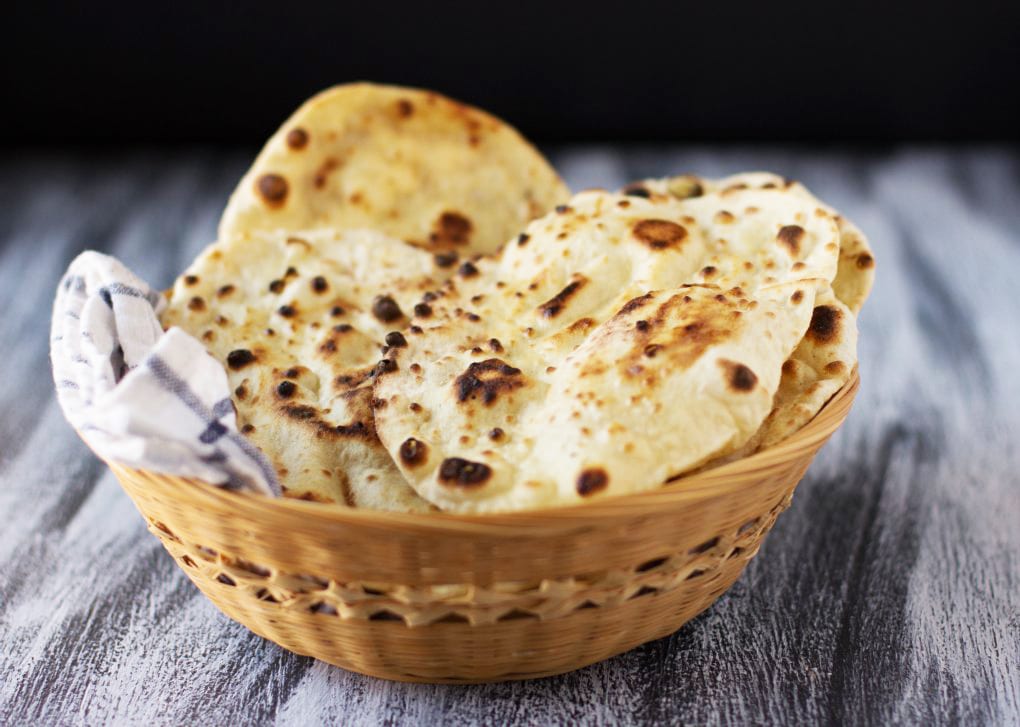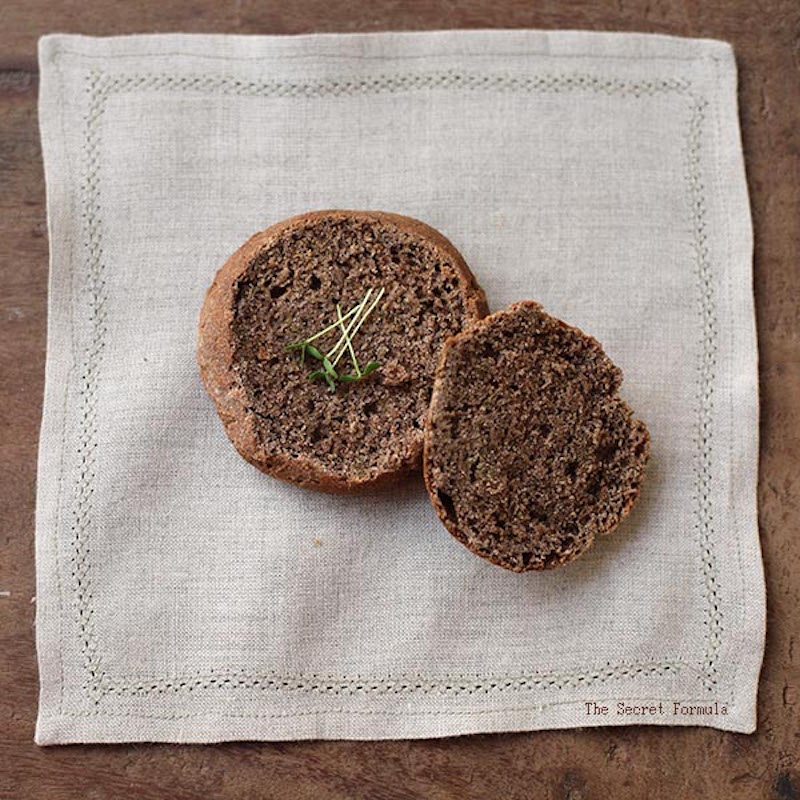 These days, I don't bake too much bread (and particularly those with commercial yeast). But this is one of those exceptions with so many good ingredients going for it.
As always, because it is made without preservatives, it will keep for two to three days at most At my place it never has to last longer than that. :)
For the best texture, do not refrigerate, and warm it up before serving, either as toast, or oven-heated, or pan-fried.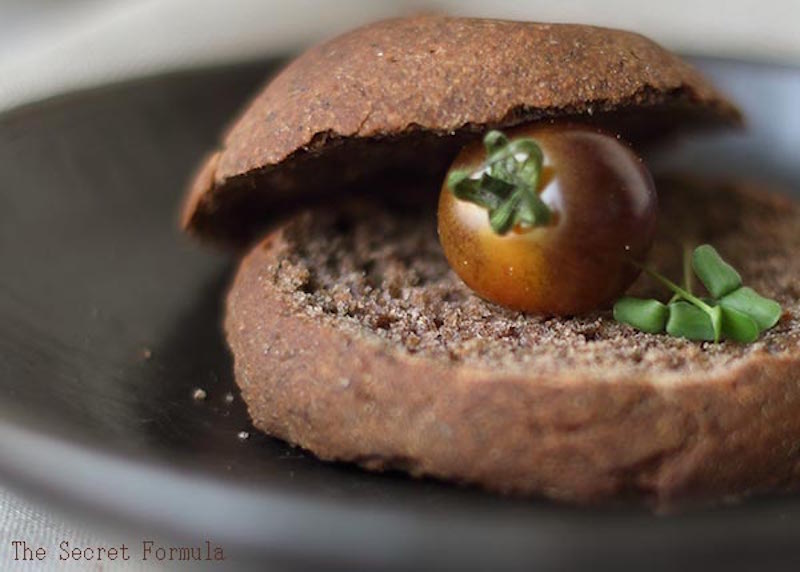 I tend to usually allow the dough (first proof) to slow-rise in the refrigerator overnight which helps the flavours meld and mellow better. That way I have some flexibility about when to bake it the next day, which could be possible even in the morning. Once out of the fridge and back to room temp, the second proving usually takes only half as long.
Feel free to do a faster rise in a warm place (or gently pre-heated oven).
Print

---
Ragi flour – 1 cup ((freshly-milled,if possible))
Wholewheat flour – 2 cups ((freshly-milled,if possible))
Fresh Dill (sabsige soppu – 100 gms finely chopped (that's all I had at hand this time – but it can be easily double that))
Fresh (hot green chillies – 2-4, very finely minced (optional, adjust the quantity to taste))
Grated Jaggery – 1/4 cup (dissolved in equal amount of warm water and strained, or use liquid jaggery)
Active dried Yeast – 1 teaspoon
Salt – 1 teaspoon
Oil – 60 ml
Note: I used a hand-held chopper to very finely mince the dill and green chillies. Another possible option is to grind them.
---
Instructions
In a bowl, add a quarter cup lukewarm water to the yeast and leave to proof (say around fifteen minutes) till frothy.
Mix all the ingredients, except the dill and the green chillies, in a large bowl and knead well together till the dough becomes elastic and soft.
Leave, covered with a damp cloth or lid, to rise in a warm place till doubled in bulk. (Likely two hours or so in present, usual Bangalore weather)
Gently deflate the dough, kneading it again lightly, mixing in the finely minced dill and chillies.
Make the rolls, or place in a greased loaf pan. Cover and keep in a warm place till doubled in bulk.
Bake in a pre-heated oven at 180 degrees Centigrade for an hour or till done.
I placed two small, shallow containers of boiling hot water in the oven, to keep the surface from cracking, since I wanted smooth topped burger buns with soft crusts and no cracks.
This isn't really required, of course. There might otherwise be some cracks on the surface, which are perfectly fine and just add to the character.
Keep a watch. Rolls will get done faster than a loaf, may be in half the time depending on the size.
Brush the tops with oil (or butter, if not vegan) for a glossy finish, leave to stand for five minutes then unmould from pan, if used, and cool completely on a rack, before slicing.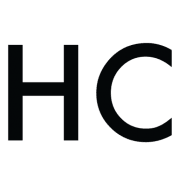 Ila Dubey Dhulipala
I'm passionate about good nutrition and maintaining a conscious kitchen and trying to make organic, healthy, and sustainable choices. With home-cooking foodies on both sides of the family, a definitely-gourmet husband, kids with equally strong and very diverse tastes, there's never a dull day, and no shortage of food for the soul, mind, body and blog.