PARTNER POST — Grilling season is here and it is time to explore Italian grilling with authentic ingredients from Colavita.
A full Italian menu thrown on the grill complete with a grilled bread starter, charred pepper pasta, and calamari steaks served over crispy polenta cake.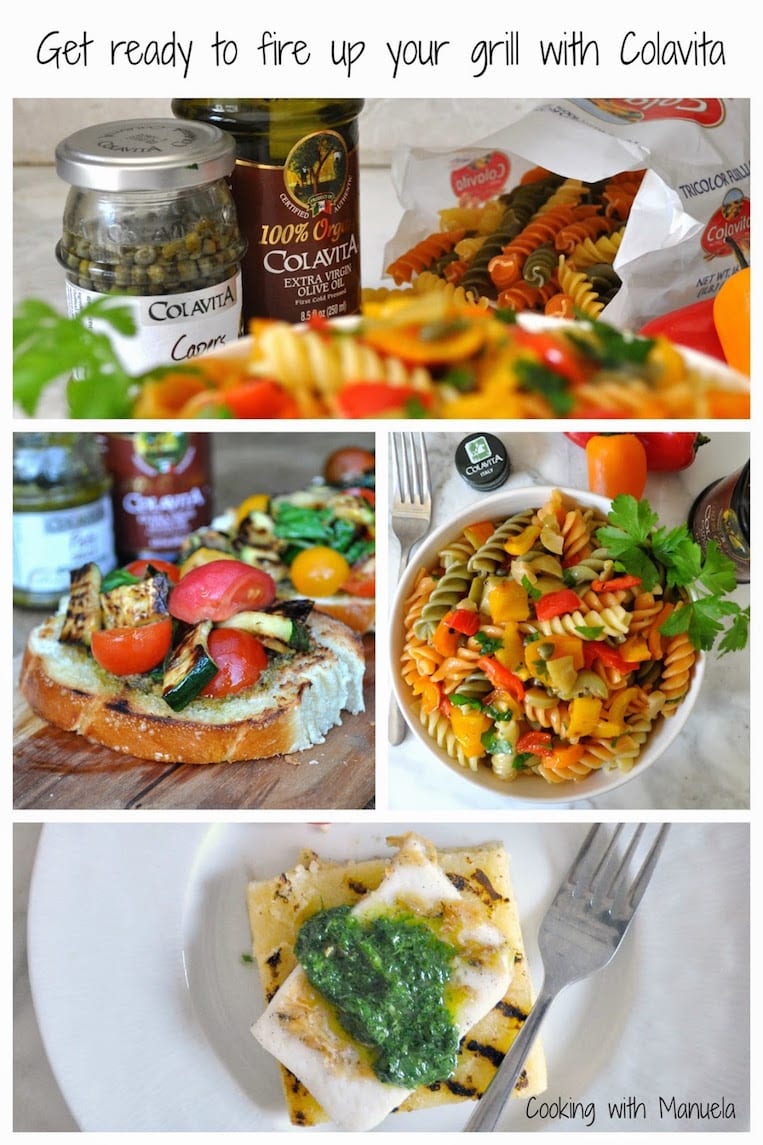 I am so ready for summer barbecuing! And you will be too, when you see the amazing Italian menu that I put together for you. A beautiful, colorful, summer table, filled with wholesome, grilled handcraft goodness. A menu that will impress your friends, and make them think you spent your whole day around the grill to pull off such an amazing combination of ingredients and flavors. But when you look at these recipes, you will see how quick and easy they are.
I made these recipes using many Colavita ingredients. From great quality extra virgin olive oil, to a large selection of tasty balsamic vinegars and from pasta and rice to polenta and bread flour they have all of your Italian ingredients.
As the appetizer, I prepared a perfectly crispy-on-the-outside, grilled bruschetta topped with Colavita pesto sauce, cherry tomatoes and grilled zucchini. All drizzled with Colavita garlic infused olive oil.
The secret to an amazing bruschetta is in the ingredients. You really need high quality olive oil, flavorful tomatoes, and delicious bread with a crunchy crust and soft interior (like a French, Italian or Pugliese loaf). And the thick bread slices need to be brushed with garlicky olive oil, and grilled to perfection: just enough so that only the outer part is crunchy and golden.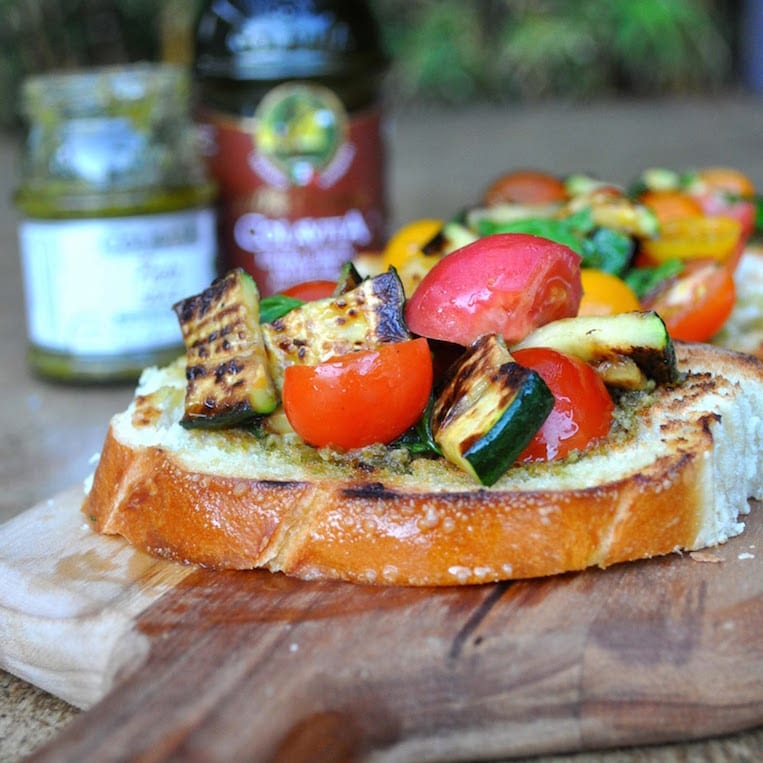 Print
The appetizer is followed by a healthy, quick and delicious pasta salad with colorful grilled peppers, savory capers and fruity green olives. This pasta is quite easy to make and, even better, you can prepare it ahead of time if you like. All you need to do is cook the pasta, grill the peppers, and toss all the ingredients together to make this incredible combination of Italian flavors.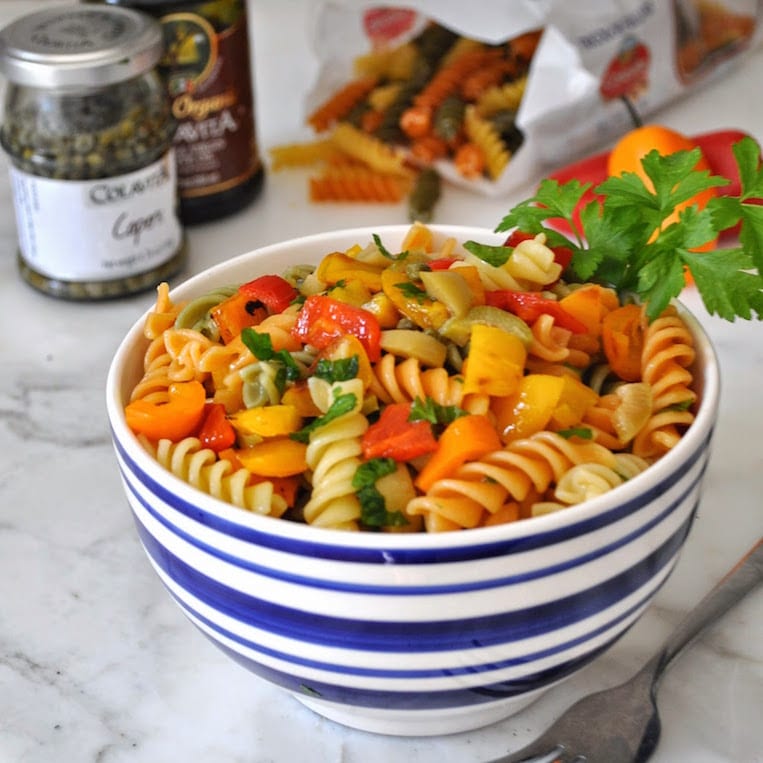 Print
Last on the menu, a quick grilled calamari steak over a thick slice of grilled polenta, served with a parsley sauce made with Colavita extra virgin olive oil and balsamic vinegar.
Grilling a calamari steak is super easy. A few minutes on each side, and the job is done. The polenta is just as easy too, but you need to prepare it ahead of time and let it cool down on a baking sheet. When cold, you cut the polenta in squares and grill. Remember not to try to flip it on the grill too soon. It will break and it will be messy. So make sure to wait until the dark grilling lines appear, and the polenta will easily peel off the grill.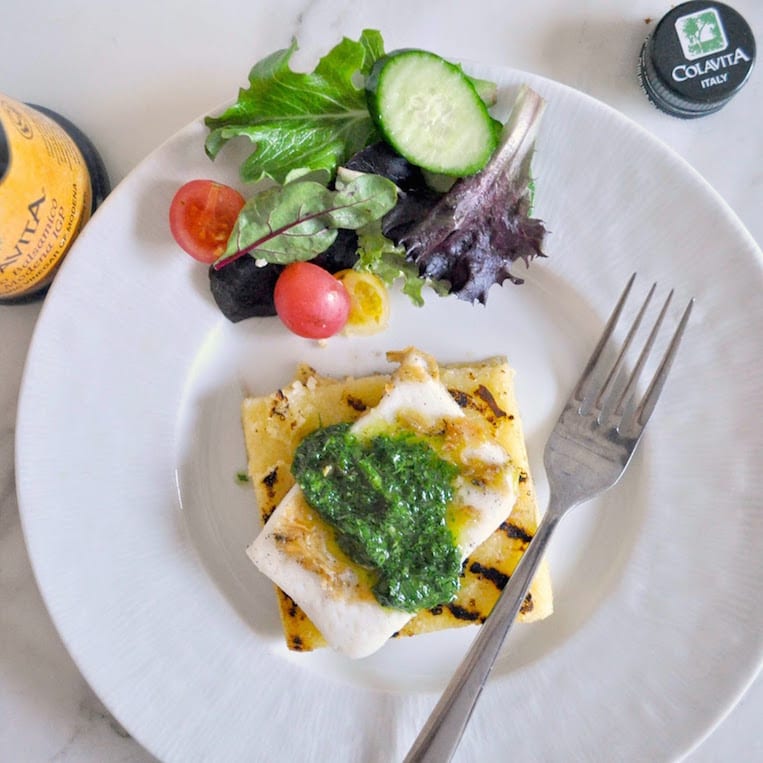 Print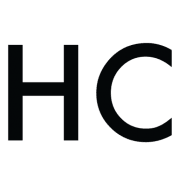 Manuela Mazzocco
Born and raised in Venice, Italy, Manuela now lives with her husband and two children in Los Angeles, California. In her blog, Cooking with Manuela, she strives to share her passion for Italian food. As a mom of two young boys, most of her dinner preparations are done while checking homework, quizzing for science tests, and looking for Lego pieces. Her step-by-step recipes help readers create delicious food while on a busy schedule. There is nothing as special as ending your day with your family or friends sharing a good conversation and a tasty homemade meal.