During the 2012 New York City Wine and Food Festival, Carly DeFilippo checked out Morimoto's Rock & Roll Sushi party at the Harvard Club.
By Carly DeFilippo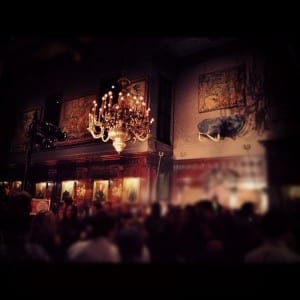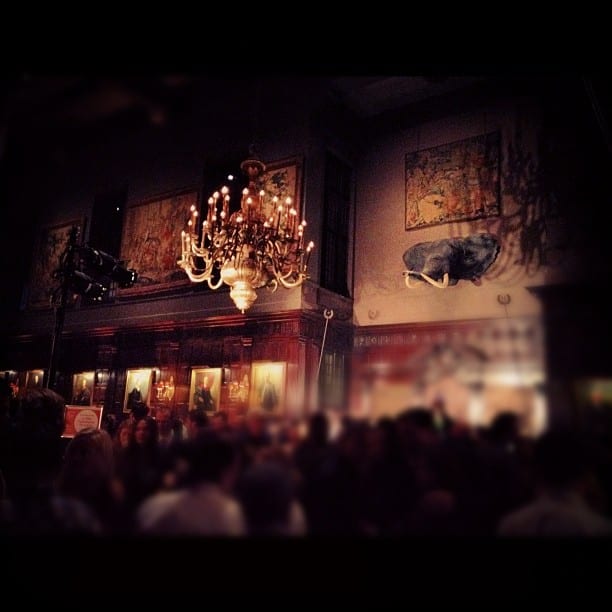 This past weekend marked the fifth annual New York City Wine and Food Festival, a four-day celebration of culinary icons and local eats. From wine tasting in the chic boutiques of the Meatpacking District to a hands-on oyster shucking lesson at the Standard Biergarten, it was a dynamic, whirlwind tour of the New York City food scene.
The highlight out of the many events I attended was Morimoto's "Rock & Roll", a sushi and karaoke party at the Harvard Club. Upon arriving at the ivy league digs, I was immediately struck by the incomparable decor. Taxidermy of all shapes and sizes (including an imposing elephant head), dim-lit chandeliers and dark wood paneling decorated the cavernous hall where the city's best sushi chefs were already busy at work.
Having been to a number of tasting events, I know the food can range from utterly disappointing to extraordinary. Raw fish is one of my favorite ingredients, so I was a bit anxious to sample the chefs' small bites.
Happily, I can report that every bite stood up to the challenge. At $150 per ticket, the event – whose proceeds benefit the hunger-relief programs of Food Bank For New York City and Share Our Strength® – actually seemed a bargain, and I would readily recommend that any fish lover jump on board the next time this sushi party rolls around.
Here are some of my favorite bites: