A Memorable 5 Boro PicNYC on Governors Island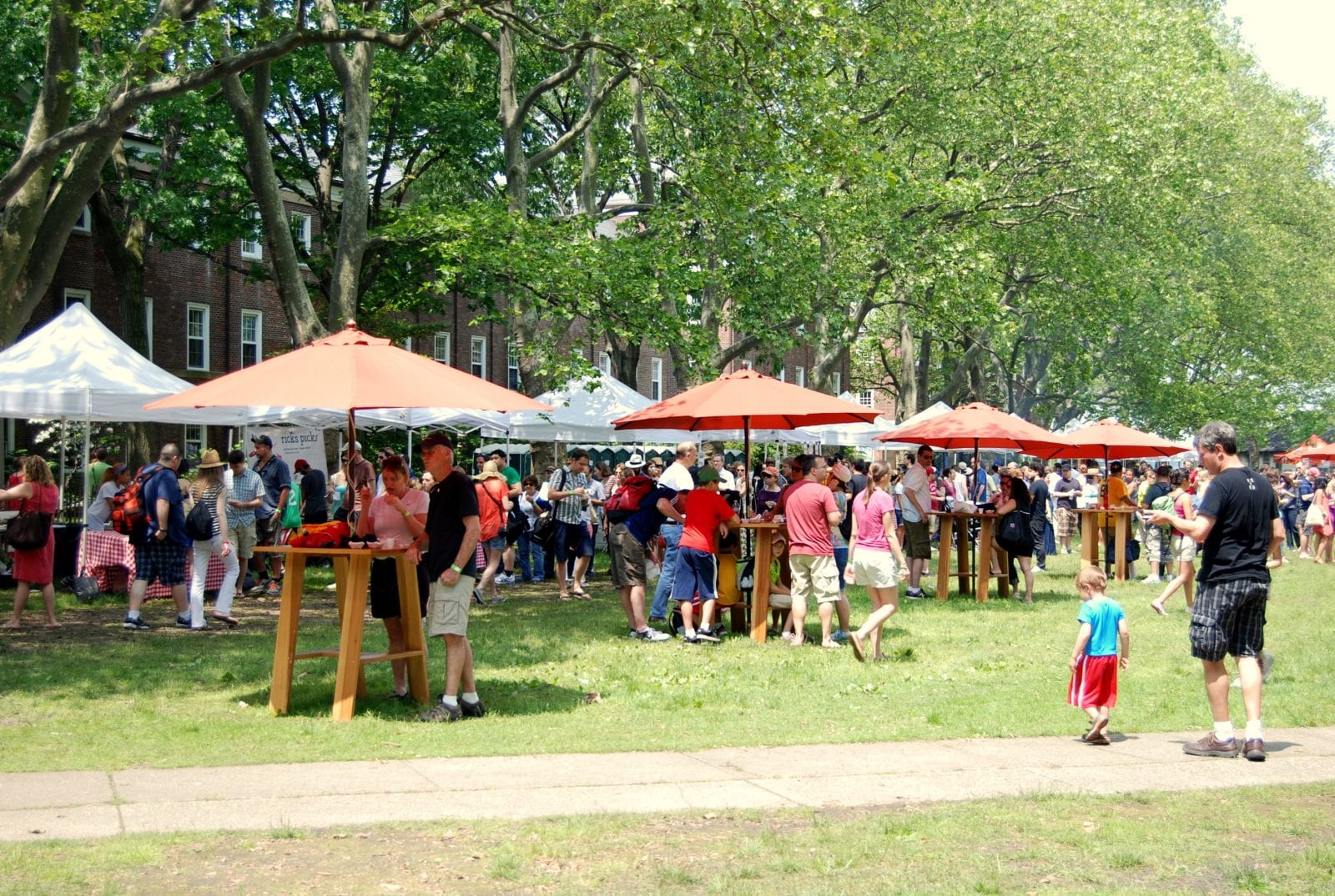 On Memorial Day weekend, the 5 Boro PicNYC festival took place on Governor's island for a full two days of treats, chefs and drinks.
By Riccardo Costa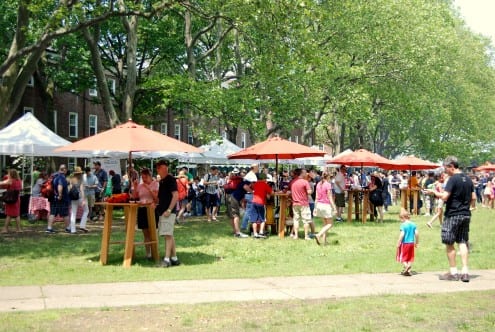 On Memorial Day weekend, the 5 Boro PicNYC festival having a uniquely New York spelling of "picnic" took place on Governor's island for a full two days of appetizing treats, a chef cook off competition, satisfying chilled craft beers and exciting live entertainment. The unique spelling of this special event is certainly well deserved. The $25 entrance fee was very reasonable for it included plenty of foods to try, delicious refreshing beers to sample and jazzy music to accompany the palate pleasures. The competitors of the cook off were using Jarslberg Cheese to create new and exciting grilled cheese sandwiches. I sampled four of them and I craved for more. Soft textured, cooked to perfection, and never burned, all went very well with sips of Sixpoint's crafted Ale Redd. Jimmy's No.43 enchanted the guests with his wonderful "small bites" creations.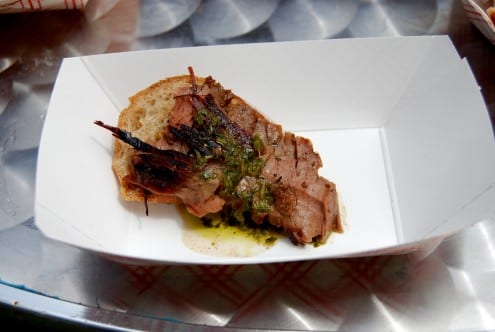 The tender and juicy brisket was definitely my favorite of his. Mexico was well represented by Tortilleria Nixtamal. Their all natural, no preservatives, exquisitely light tortillas can go well with most any kind of topping. I actually believe that they would work very well with a freshly baked pasta dish incorporating cream and mushrooms (an attempt of which I will soon make). There were different types of sausages to sample also. I tried the blood and pork ones, by far the best I've tried recently. Wandering around the well organized and never too packed park festivities, I encountered Madria Sangria. I, at first, was a little bit suspicious, since it's poured from a bottle and I'm typically against pre-mixed drink concoctions. However, after I tasted a little bit from a friend's sampling, I really enjoyed its orange and lime freshness, not too sweet and happily lacking a factory made after taste.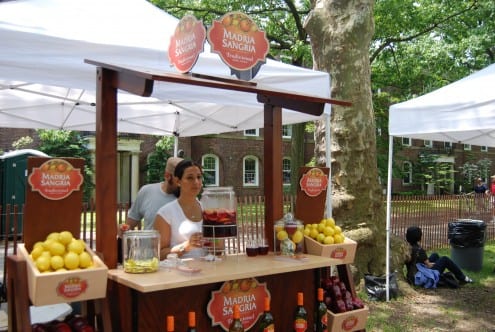 See Also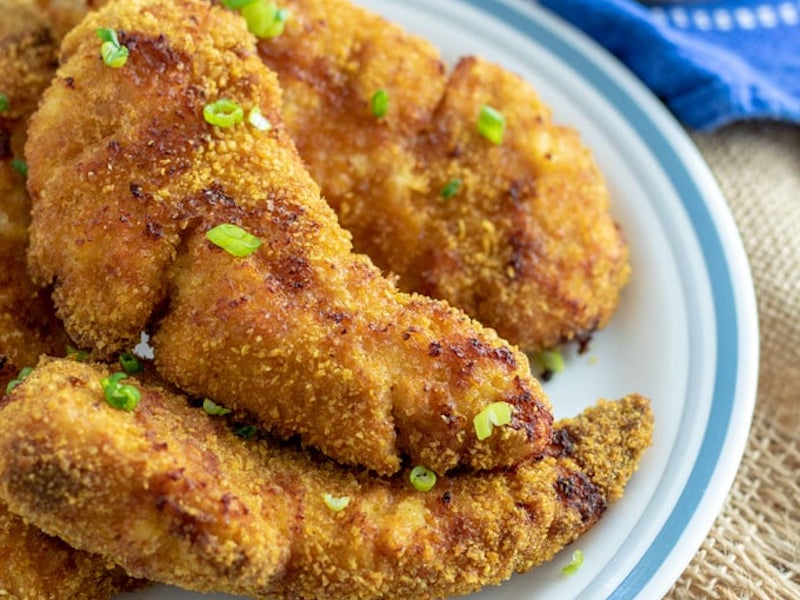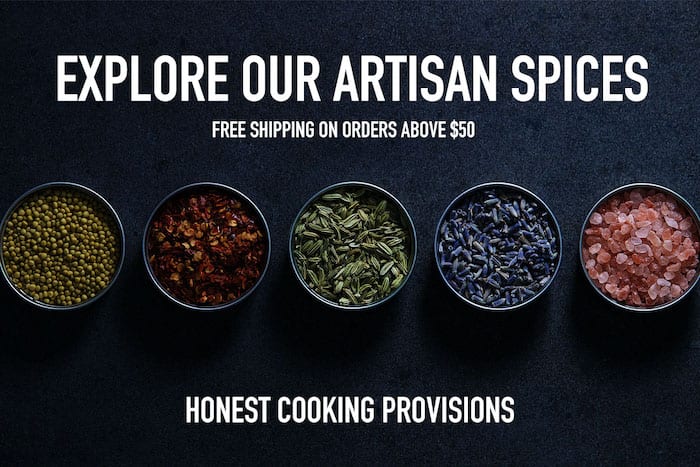 The sipping of sangria went very well to cool and complement the tastings of hot sauces from NYC Hot Sauce. Their sauces were spicy enough but not so much as to override the food flavors. They could accent perfectly an octopus salad, or chicken cacciatora. The festival goal of introducing  gourmet picnic foods was definitely a great success. The organizers managed to present all exhibits and events without overcrowding so everyone could have a more satisfying culinary experience. The venue of Governors Island was definitely a plus thanks to its interesting history and special vistas and surroundings.
Photos By Anibal Rosario Lebron
Riccardo Costa
Riccardo Costa, was born in Bologna, one of Italy's food capitals. From the Tisch School of the Arts at NYU, Riccardo earned a BFA. In Italy and New York he worked as an assistant to director Spike Lee, among others. In his free time Riccardo is an accomplished chef. Learning to cook from his grandmother, a famous Bolognese socialite from the '50s, he assimilated all the century-old family culinary secrets. He has recently penned a cookbook of some of these traditional Italian recipes, which he shares with friends, acquaintances, celebrities, intellectuals, politicians, and artists who come to his apartment to eat exceptional food, discuss ideas, and network.