Brenda Benoit was in need of comfort food and stopped by a recently opened Bar-B-Q restaurant in Miami.
By Brenda Benoit
It was a lazy and rainy Saturday and an intense hunger assaulted around 1pm. Where to go, what to do? Cooking was out of the question as the fridge was empty so Woody's Bar-B-Q Restaurant was an option worth exploring.
We started with Corn Nuggets, never heard of these before, corn nuggets? Well they were crispy-crispy on the outside and soft on the inside, stuffed with whole corn kernels. The children loved them and ate them at such a rate that I became concerned. " Leave room for the rest of the food!", I said.
Woody's Signature Baby Back Ribs were part of the lunch menu and came with two sides. As a side you can choose Bar-B-Q Beans, Creamy Cole Slaw, French Fries, Sweet Potatoes, Country Vegetables, Baked Potatoes or Mashed Potatoes with gravy.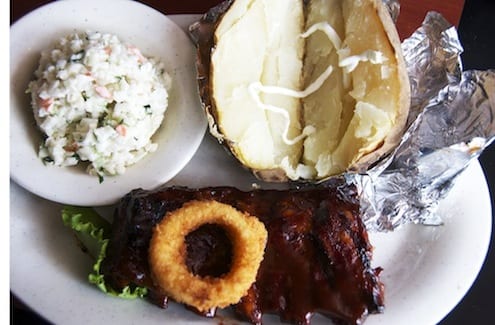 It was a lot of food on one plate and everything was really tasty. The ribs were indeed special: smoky, soft, falling-of-the-bone good. Half a rack of ribs was not enough for me though; I almost stole a piece from my daughter's dish and the look she gave me was fierce. The presentation was not pretty but this was obviously not the goal here.
The menu for the kids was not very extensive but it included chicken nuggets and hot dogs, always a hit with the little ones. Mine had a hot dog with fries and she could not stop smiling.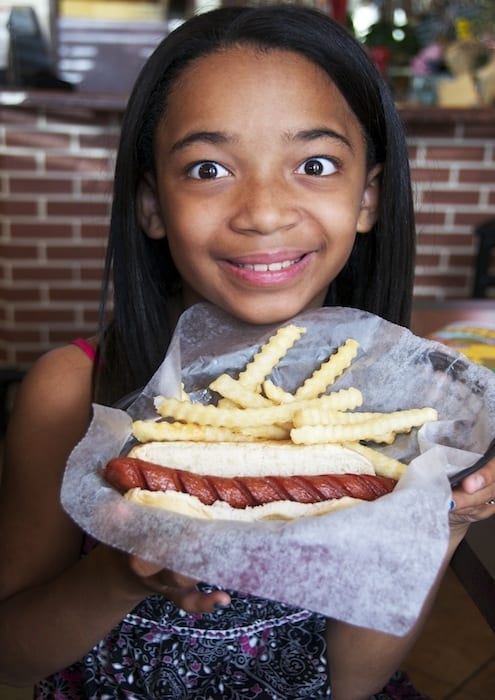 Bread Pudding was served warm and drizzled with caramel sauce. It was so sweet that I almost got a cavity on the spot. Next time I will skip dessert and order more ribs.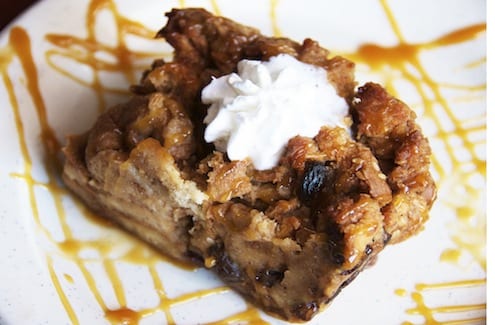 This is a place where friends can meet and where families feel comfortable bringing the kids. No gourmet food at Woody's Bar-B–Q Restaurant, but walking away with a full belly and a happy face is guaranteed.
There are 34 locations in the United States so far and the franchise is growing. We visited the location in Kendall, the service was cordial and sweet. I say sweet because it felt like being in someone's home instead of a restaurant.
We will be back, maybe next Saturday and the Saturday after that?
Woody's Bar-B-Q Restaurant
16367 SW 88th Street, Miami, Fl 33196
Phone: (305) 387-RIBZ
WEBSITE
Brenda Benoit
Brenda Benoit was born in the city of St. George's in Grenada and grew up in Caracas, Venezuela. She has been living in Miami for over 20 years, loves to cook, eat and to try new restaurants & cuisines - always with her camera as a companion. She's a dedicated cookbook collector and is in the process of writing one of her own.