Our resident global gourmet traveller with a great guide to great tapas eating in Barcelona.
By Mayssam Samaha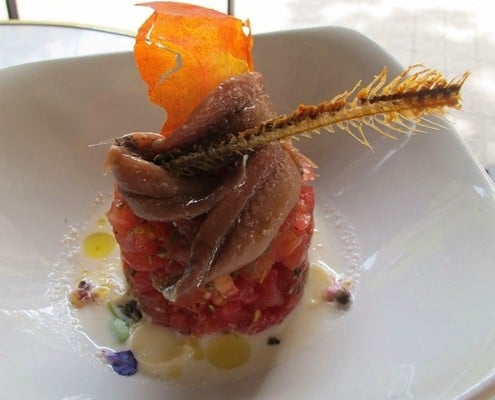 Bar Mut: an elegant gem
The plates, place and people are absolutely elegant in this gorgeous tapas bar! Situated near the business district, Bar Mut is filled with an elegantly dressed crowd…
Must try: The egg yolk carpaccio and the grilled octopus
Carrer de Pau Claris, 192
08037 Barcelona
+34 93 217 43 38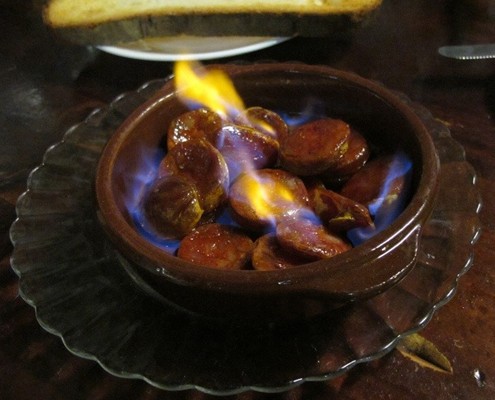 Tasca el Corral: the people's choice
This may seem like a dark and gloomy place but the food is absolutely delicious! It only fills up with a local crowd later in the evening. Order some cider and watch the very original way in which they pour it!
Must try: Chorizo al diablo (flaming chorizo with agua ardiente), Manchego cheese and cider.
Carrer de la Mercè, 17
08002 Barcelona, Spain
+34 93 315 20 59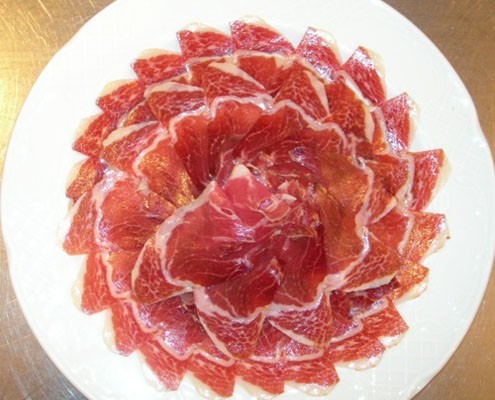 Set del Born: the hipster hangout
Set el Born is where the beautiful and hip people go for a night of tapas bar hopping.
Must try: Pata negra ham and the special way they prepare patatas bravas
Carrer de l'Esparteria, 7
08003 Barcelona, Spain
+34 93 319 35 31
www.setbarcelona.es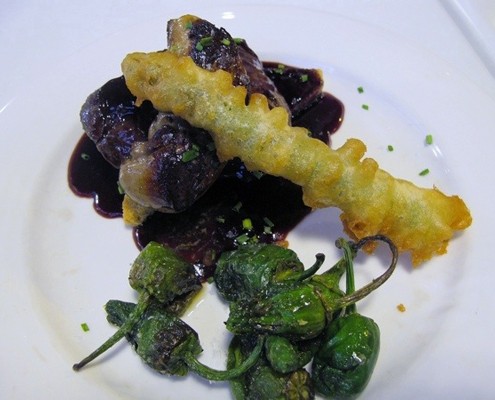 Segons Mercat: modern sophistication
Located in the heart of Barceloneta, Segons Mercat specializes in seafood and fish. Take a seat on their beautiful terrace while you sample some of their delicious tapas.
Must try: Beef filet with port wine and foie sauce
Carrer de Balboa, 16
08003 Barcelona, Spain
+34 93 310 78 80
www.segonsmercat.com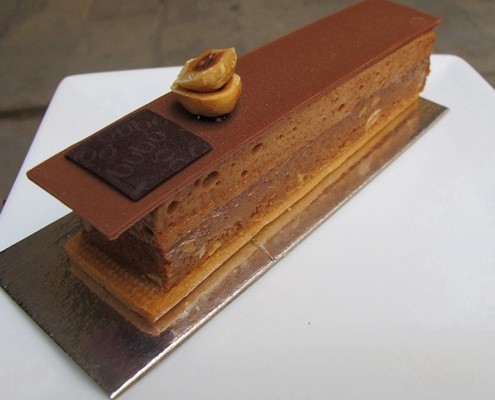 Bubó: a dessert-lover's paradise
Bubo tapas bar carries delicious tapas that you can eat while seated outside with a beautiful view of  the gorgeous Santa Maria del Mar cathedral. They also carry amazing dessert that are displayed like jewels in beautiful packaging at the Bubó chocolate store next door!
Must try: The desserts from Bubó pastry and chocolate shop next door! Get some of the chocolate-covered macadamia nuts to take home!
Carrer Caputxes, 6
08003 Barcelona, Spain
+34 93 268 72 24
www.bubo.ws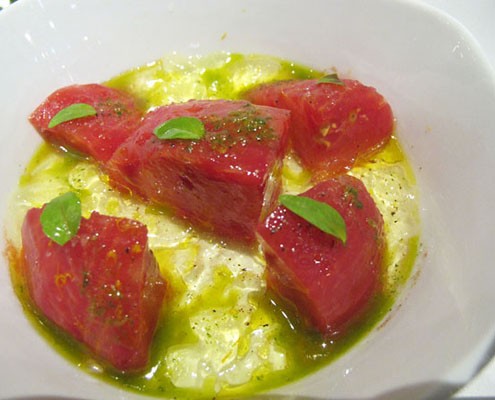 Tickets tapas bar: the neighbourhood's elBulli
This Adrià brothers' tapas bar is on a whole other level than all the other bars listed here. The food is sophisticated, uses the absolutely best ingredients and the price range is higher but not unattainable. Albert Adrià, former pastry chef and researcher at elBulli, is in the kitchen every night overseeing every dish at this charming tapas bar that he would like to turn into the "neighbourhood's elBulli". Reservations are necessary and must be done online 90 days ahead of time so plan ahead!
Must try: Everything! Seriously everything on the menu is delicious but if I could only pick one dish, I would pick the tomato salad.
Avinguda del Paral·lel, 164
08015 Barcelona, Spain
www.ticketsbar.es
Mayssam Samaha
Born and raised in Lebanon, Mayssam lived in New York City before finally settling on Montreal as her home. She is constantly roaming her great epicurean city - and the planet! - for delicious culinary discoveries. From Michelin-starred restaurants halfway across the planet to the latest hole-in-the-wall down the street, Mayssam doesn't discriminate and wants to taste it all!