Here is our guide to 35 great Chardonnay's you should be drinking this spring and summer.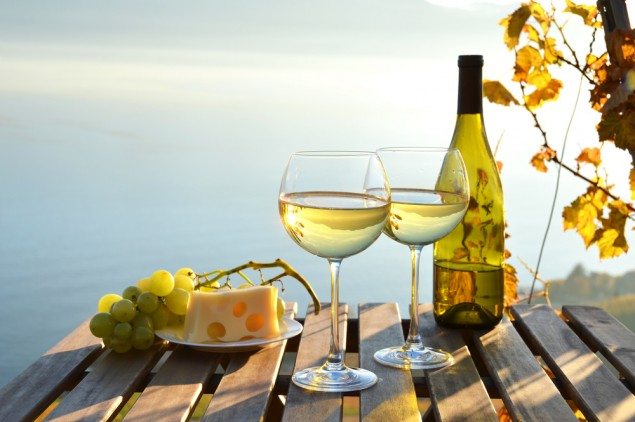 Few grape varietals are as versatile as Chardonnay. From super crispy with lots of minerals to big, buttery and oaky – Chardonnay can take on almost any expression a winemaker wants it to – which is why we love it so much. So even if you think "I don't like Chardonnay", we are pretty sure that there are wines in this list of our 35 favorite Chardonnays that you will enjoy as much as we do.
Santa Rita 120 Chardonnay – $8
Santa Rita's internationally popular, best-selling "120" Series of varietal wines recalls the heroes of a pivotal event in Chile's successful 19th century struggle to overthrow Spanish rule. This wine is silky, fruity and refreshing – a solid picnic wine at a very very competitive price.
For a Song 2015 Caliche Lake Vineyard Chardonnay – $11
Ripe Meyer Lemon, quince and tart pineapple emanate from the glass. On the palate, it is all juicy fruit with undercurrents of sweet herbs, tarragon, chervil and basil.
Robert Mondavi Private Selection Chardonnay, California 2015 – $11
This is a rich and creamy wine with a balanced acidity and finish. Enjoy as an aperitif, or with roasted turkey, chicken cordon bleu or fettuccine Alfredo.
Tellus Chardonnay Umbria IGT 2015 – $12
Tellus was created to be playful, stylish and accessible—in palate and price—with Falesco's quality guarantee. The grapes are planted on the pebbly, sedimentary soils of Montecchio, located in the Umbria. This unoaked Chardonnay is clean and vibrant with citrus and green apple notes.
Columbia Winery 2014 Columbia Valley Chardonnay – $12
Columbia Chardonnay offers bright aromas of pear, apple and hints of tropical fruits that extend to the palate. A balanced acidity and integrated sweet vanilla oak notes create an elegant Chardonnay that is distinctly Northwest.
Edna Valley Vineyard 2014 Chardonnay – $13
This wine displays attractive ripe, tropical fruit notes balanced by the fresh flavors of apple and apricot. The fruit is framed by underlying warm spice notes of cinnamon and clove, complemented by a classic buttery Chardonnay finish. Hints of vanilla and bright acidity combine to form a long, pleasing finish in this medium-bodied white wine.
Tom Gore 2015 Chardonnay – $14
The 2015 Tom Gore Chardonnay has intense aromas of ripe apple and pear, complemented by notes of brown spice and toasted oak. The wine has ripe fruit flavors with a smooth, creamy texture and a long, full finish.
The Dreaming Tree 2014 California Chardonnay – $14
Golden straw in color, with baked pear and peach avors that jump out of the glass. Toasty and rich up front, nishing crisp and elegant. A well-balanced, medium-bodied wine that's easy to enjoy. Works well with grilled seafood; goat cheese and mushroom pizza; herb-roasted chicken; or stone fruit, ricotta, and arugula salad.
J. Lohr Estates 2015 Riverstone Chardonnay – $14
Riverstone Chardonnay gets its name from the ancient riverbed stones that are found throughout our Arroyo Seco estate vineyards. These stones absorb the sun's heat during the day and radiate it back to the vines after sunset, helping the grapes to slowly develop gorgeous flavors, while also retaining beautiful balance and brightness. It's a vibrant, versatile wine that displays the richness of a great Chardonnay. At the same time, because it is bright and balanced with lovely cool-climate acidity, it pairs beautifully with a wide array of foods.
Martha Clara Vineyards Island Series Chardonnay 2014, North Fork of Long Island – $20
Showing notes of green apple and lime zest on the nose and offering flavors of yellow delicious apple creaminess on the palate with subtle hints of nutmeg. This wine pairs well with fresh seafood, raw shellfish, cold pasta salads, soft mild cheeses, or just by itself.
Balletto 2015 Chardonnay Teresa's Unoaked – $20
The Teresa's Chardonnay comes from a small band of sandy soil that borders the winery in Sonoma County. This wine is intense and focused with rolling tropical and bright fruit aromas running all through it. Pair with grilled Middle Eastern spiced chicken, good grilled bread and tzatziki.
Seven Falls 2014 Chardonnay Wahluke Slope – $20
The Wahluke Slope is nestled above the Columbia River in south-central Washington. With one of the warmest and driest climates in Washington state and sandy loam soil in the vineyards, the terroir in this historic region is perfect for creating big, bold wines with outstanding structure. This wine has bold, ripe aromas of poached pear, caramel and papaya lead to a long-lasting, full, round and rich mouthfeel with hints of butter and brown sugar.
Charles Krug 2015 Carneros – Napa Valley Chardonnay – $21
This Chardonnay is grown in the cool, foggy Carneros region, where Burgundian-style grape varieties maintain their balance of acidity and ripeness. This medium-bodied wine is half-barrel fermented and aged sur lie; look for aromas of tropical fruit and citrus blossom with ?avors of peach and pear.
Meiomi Chardonnay 2015 Vintage – $21
From the dense fogs and brilliant sun, to the high winds, cool coastal air, and diverse terrain, California's coast presents many challenges. And yet it's still one of the best winegrowing regions for producing world-class Chardonnay. Smooth, opulent layers of lemon peel and stone fruit are heightened by sweet smells of crème brûlée, butterscotch, baked apple, shortbread, roasted marshmallow, and spices. The mid-palate is fleshy and rich, followed by a clean, mineral finish.
Adelsheim 2015 Willamette Valley Chardonnay – $22
This 2015 Chardonnay features intense aromas of winesap apple, kef r lime, and white owers with a vein of minerality. The palate shows tremendous balance between bright youthfulness and rich texture. This combination will allow the wine to pair beautifully with a wide range of foods.
Palmer Vineyards Old Roots Chardonnay 2014, North Fork of Long Island – $23
Coming from some of the oldest vines in the region, this is a lovely expression of the Chardonnay varietal. Opulent pear and butterscotch flavors are enhanced with a texture like the finest silk due to careful oak fermentation. Limited production quantities mean a fortunate few will experience this fine wine.
Clos Pegase 2014 Chardonnay Mitsuko's Vineyard, Carneros, Napa Valley – $24
The 2014 Mitsuko's Vineyard Chardonnay possesses intriguing complex aromas of ripe mango, papaya, Meyer lemon, Key lime, tarte tatin, white narcissus and beeswax, framed by spicy toasty oak. A rich yet perfectly balanced entry leads to a broad mid-palate with an energetic drive and delicious fruit, finishing with a fascinating tension between opulence and minerality.
2014 Landmark Vineyards Overlook Chardonnay $25
Coming from some of the best vineyards in Sonoma Country, this Chardonnay is elegant, well-rounded, and has even made The Wine Spectator's lis of Top 100 seven times! With slight floral and vanilla notes that turn to bright Meyer lemon citrus, this bottle is deal for a gourmet brunch. We're thinking a buttery lobster eggs Benedict that needs a crisp white to refresh the palate.
Stags' Leap 2014 Napa Valley Chardonnay – $29
Aromas of bright lemon citrus, fresh green apple with hints of subtle elderflower fill the glass and pique your interest in this crisp Chardonnay. On the palate, you'll find a classic refreshing Chardonnay with a vibrancy of citrus that transitions into lemon curd while also maintaining a roundness in texture that is balanced (hinting at the delicate battonage lees stirring during the winemaking process). With a nutty hazelnut undertone and spicy white pepper, exotic floral finish, this wine is focused, yet generous in style and maintains freshness due to its acidity which creates a Chardonnay of lovely complexity and depth.
Bouchaine 2014 Chene D'Argent Chardonnay – $30
A hugely aromatic nose, with white flowers, peaches. and bright pear. Juicy Fiji apple with vibrant acidity on the palate, leads into intoxicating orange blossom notes. Stone fruit and succulent fig flavors linger on the finish.
Wölffer Estate Vineyard Perle 2015, The Hamptons, Long Island – $30
Shiny gold in color. Classic aromas of honeysuckle, fine yeast notes, ripe fruit, peach and pear, elegant toast, and creamy lees.
The mouth-feel is vibrant and lush (yet playful) with fantastic concentration of fruit, balanced by beautiful acidity, minerality and fine yeast notes. The oak is well integrated, giving great backbone. This is a beautiful dry and stylish Chardonnay with an overall richness and texture.
Sanford 2014 Chardonnay Santa Rita Hills – $32
On the palate the minerality and acidity give this wine great structure, which carries through its long finish. Intriguing aromas of lemon peel, nectarine and toasted hazelnut. In addition to the bright fruit, this wine has aromas of white flowers.
Beaulieu Vineyard 2014 BV Maestro Collection Chardonnay Ranch No. 8 Carneros – $34
Creamy, spicy and complex, this Chardonnay is best savored slowly as you relax with friends. You'll find that this Chardonnay's opulent aromas and silky-textured flavors, reminiscent of baked apple, tropical fruit and sweet spices, culminate in a crème brûlée finish. Sip this wine by itself or pair with a baguette, triple cream Brie and crisp apples. It's also a perfect match for lobster dipped in clarified butter.
Gary Farrell 2014 Russian River Selection Chardonnay – $35
This vibrant Chardonnay opens with fresh, bright layers of citrus zest, lemon blossom, and green apple. Exquisite aromas of candied pear, vanilla, almond butter, and crème brulée develop as the wine rests in the glass. Tightly woven flavors of butterscotch and raw honey lend mid palate weight while being delicately balanced with invigorating natural acidity. Delightfully intense upon entry, the seamless transition from first sip to the lingering finish is effortless.
B.R. Cohn 2015 Chardonnay Carneros Sangiacomo Vineyard – $35
Complex and classic, this chardonnay displays generous aromas of creme brulee, ripe honeydew melon and a touch of baking spice. One the palate, the luscious rich texture envelopes the taste buds delivering wave after wave of Asian pear, cantaloupe, lemon, hazelnut cream and a distinct crushed chalk minerality. Nuances of toasty oak surround the ripe fruit building the length on the palate and sustaining a steady evolution of flavors for a clean fresh finish. This wine pairs with many vegetarian dishes, and also roasted duck, herb crusted salmon, curry chicken, cobb salad, baked brie and flat bread.
Trefethen 2015 Chardonnay – $36
The nose opens with bursts of orange blossoms and hints of lemon cream pie. The palate is full yet bright, offering a pleasant viscosity and subtle notes of kiwi. The clean finish adds an exclamation point with elegance. The balance of body and acidity makes this a solid food wine. It will shine with light dishes featuring shellfish, grilled fish, chicken or pasta with spring vegetables. Fresh tarragon as an accent herb works quite well.
Scott Family Estate 2015 Chardonnay, Carneros – $38
Versatile and food-friendly, this wine pairs wonderfully with light entrèes such as chicken piccata or a grilled Swordsh with beurre blanc sauce. It is also a great accompaniment to creamy, surface-ripened cheeses like Brie and Camembert.
La Follette 2013 Chardonnay, Sangiacomo Vineyard, Sonoma Coast – $38
The Sangiacomo Chardonnay is produced from two parcels—Green Acres and Roberts Road—both planted with Old Wente clone. The Green Acres block brings crisp acidity, Roberts Road delivers body, while the Old Wente clone offers savory tones in the wine. Together, the fruit and the site are expressed in unison with a light winemaker's touch to capture the flavor and texture of this Sonoma Coast Chardonnay. This is a Chardonnay of finesse with finely balanced weight and structure.
Sterling Vineyards Reserve Chardonnay, Napa Valley 12 – $42
Sweeping aromas of toffee, nutmeg and clove settle on rich apple pie, baked pear and macerated Meyer lemon. With refined acidity and a clean palate, this is a wine to enjoy with food; try pork chops stuffed with apples and rosemary or steamed lobsters with drawn butter.
Rutherford Ranch 2015 Reserve Chardonnay Napa Valley – $42
Full bodied with aromas and flavors of ripe apple, baked pear, and creamy caramel. Pair this Chardonnay with dishes as diverse as pan seared halibut with a beurre blanc sauce, carbonara or Thai green curry with spring vegetables.
Viansa Sonoma 2014 Carneros Chardonnay Signature Series – $45
This fruit-driven, versatile blend is a perfect aperitif as you sample from your bubbling pots and pans. Fresh, lively and focused, this Carneros sourced Chardonnay is full of candied lemon peel, peach and nectarine. This lovely wine is smooth, food-friendly and pairs perfectly with decadent foods like rich butternut squash risotto, lobster ravioli, seafood, red peppers and corn.
Knudsen Vineyards 2014 Chardonnay – $45
With a flavor and drinkability profile surprisingly similar to the great wine of Chablis, this is a versatile food wine. Superb with salty soft cheese, with main courses like halibut, chicken with rosemary, sautéed sea scallops with herbed cream sauce, or with side dishes like chanterelles in garlic, butter and sea salt.
MacRostie 2014 Chardonnay Wildcat Mountain Vineyard – $46
Exclusively from the fog-shrounded Wildcat Mountain Vineyard, this Chardonnay has weight, substance and complexity. The 2014 vintage was bountiful, producing another wine of great distinction from this unique vineyard. Vibrant fruit drives this wine with the underlying minerality and lemon ginger known for this vineyard. This wine has weight, substance and complexity. It finishes long with a note of honey which is this wine's signature.
Albatross Ridge 2014 Estate Chardonnay – $55
Located just seven miles from the Pacific Ocean at elevations reaching 1,250 feet, and featuring rare limestone and shale soils similar to those found in Burgundy, Monterey County's Albatross Ridge has quickly established a reputation as one of California's most exciting young vineyards. Cool and windswept, Albatross Ridge benefits from one of the longest growing seasons in all of California. "The words 'cool climate' have become shorthand for a more refined and elegant style of wine, with complex aromas, and pure, well-delineated flavors," says Winegrower and Winemaker Garrett Bowlus, who helped to plant Albatross Ridge in 2008.
Balletto 2013 Chardonnay Sexton Hill Vineyard – $38
The 2013 Sexton Hill Chardonnay booms out of the glass with apricot, red apple and baking spice aromas that put this serious wine into its own class. The finish is full and lengthy with flavors and textures that last for minutes. A wine to really enjoy, savor and share with best friends.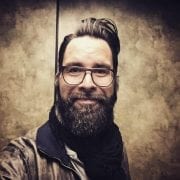 Kalle Bergman
Kalle Bergman is a food writer and media entrepreneur who is the founder of Honest Cooking. As a food writer, his writing has been regularly featured in publications like Gourmet, Los Angeles Times, Huffington Post and Serious Eats. He is obsessed with simple food, more often than not from his native Scandinavia.