Here are 34 of the big red wines we think you should have on your drinking menu for the coming month or so – ranging from value for money finds all the way to luxurious indulgence.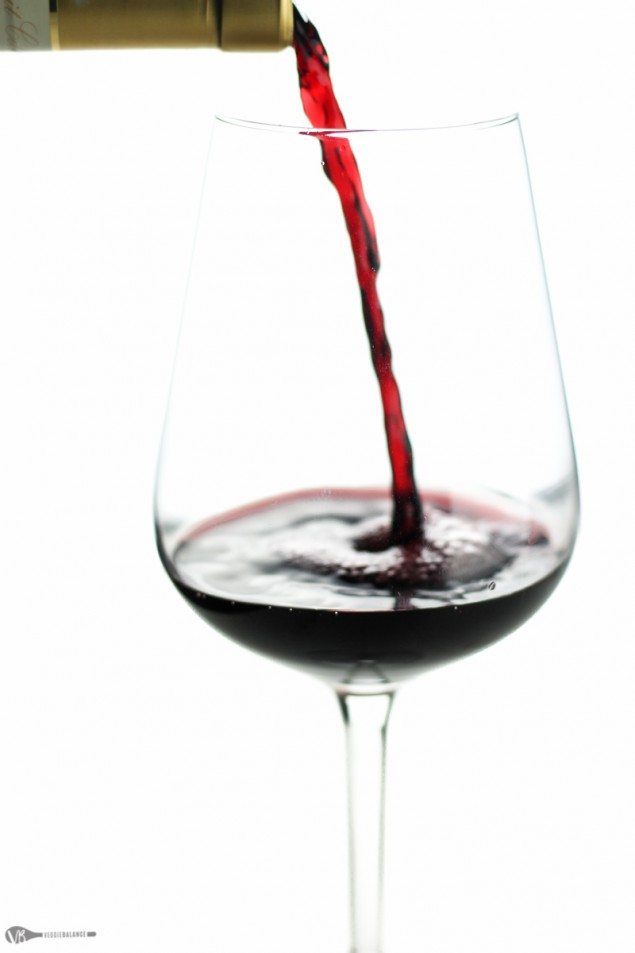 As the winter comes to a close, we gradually often find ourselves moving towards lighter wines and cooking. But, since the cold days are sometimes reluctant to let go completely, there's still some time time to savor some big beautiful reds paired with hearty late winter food. Here are 34 of the big red wines we think you should have on your drinking menu for the coming month or so – ranging from value for money finds all the way to luxurious indulgence.
Concannon 2014 Paso Robles Cabernet Sauvignon – $13
This is a balanced and food friendly Paso Robles Cabernet, with rich aromas and luscious flavors of intense red cherry, black currant, vanilla and spice. A very good value for money wine.
Artezin 2014 Zinfandel, Mendocino County – $17
This sustainably grown wine is instantly recognizable as a classic, fruit forward zinfandel. The aroma is dominated by cherry and red fruit, with notes of pepper. The taste is plush, well rounded and smooth. Enjoy with a cheese plate.
Carmel Road 2014 Monterey Pinot Noir – $18
This 2014 Monterey Pinot is sourced from the Panorama Vineyard nestled in the foothills of the Arroyo Seco, and it is a very pure varietal expression with beautiful color and great structure. Good value for money.
Hanson Vineyards Cascadia 2014 Red Blend – $25
In that $25 sweetspot, this is a proprietary blend of cool climate grapes (50% Pinot Noir, 50% Marechal Foch). The wine is juicy and luscious, big and fruit forward, pairs well with late winter beef stews.
Tenuta Di Ghizzano Il Ghizzano – $25
Il Ghizzano is an easy drinking wine, great for everyday consumption – but also a surprisingly rich personality. Pair with delicious Italian classics like pizza, pasta bolognese or a cheese and charcuterie board.
Gloria Ferrer 2013 Carneros Pinot Noir – $27
This pinot displays bright red fruit and spice upfront with a mouthfeel that goes all the way through the finish. Try with pan seared duck breast, roast chicken or grilled lamb chops. Also pairs well with sweeter side dishes like a yam mash, caramelized onion or grilled bell peppers.
Sweet Cheeks 2012 Barrel Select Syrah – $28
A deep and brilliant dark purple color introduces a rich nose of ripe blackberries, plum and hints of coffee. A rich and rounded wine with a slightly spiced up finish makes this a fun and delicious syrah for late winter indulgence.
Maryhill Winery 2012 Syrah, Columbia Valley – $28
Ruby red color. Very fruit forward with aromas of blueberry and raspberry and a hint of anise. Well-balanced and structured with notes of cherry, berry compote throughout the long, juicy finish.
Yves & Stephane Vatelot , Château de Reignac – $31
This wine expresses great purity of fruit with integrated oak flavors and refined structure. Drink with delicious french delicacies, charcuterie, cassoulets and casseroles.
Dutcher Crossing 2015 Proprietor's Reserve Zinfandel – $32
This Zinfandel is a beautiful deep red with purple hues. The Petite Sirah brings significance and depth to the wine while allowing the classic flavors of Zinfandel to shine through. Aromas of ripe berry and fresh plum give way to black pepper, cinnamon, clove, and oak. The palate comes alive with intense red fruit accompanied by mouth coating tannins and a balanced acidity that lingers.
Clif Family Winery 2010 The Climber Limited Release Red, Napa Valley – $32.00
This wine opens with aromas of fresh cranberry and hints of vanilla. The palate reveals bright flavors of strawberry and pomegranate with underlying clove and other subtle brown spices. Medium to full-bodied with supple tannins and a long finish.
Sonoma Cutrer 2014 Russian River Valley Pinot Noir – $34
Deep, dark fruit aromas of cola and cassis on the nose. Classic red fruit flavors of cherry and wild strawberry on the palate, this wine is round, silky and elegant.
Marina Cvetic Merlot IGT Colli Aprutini – $35
Situated in the small village of San Martino located in the Abruzzo region comes this 100 percent Merlot from Masciarelli. It is an ideal find when seeking a (wine) partner with heartier fall fare, or to enjoy on its own for the upcoming cooler nights. Its complex flowery and spicy notes are heightened with a touch of violets and vanilla.
Simi Landslide 2012 Cabernet Sauvignon – $38
A balance of youthful acidity and soft, velvety tannin make our SIMI Alexander Valley Cabernet Sauvignon incredibly food friendly. With compelling flavors of cherry and plum along with black pepper spice, this wine will harmoniously pair with great winter cooking and spring grilling alike.
B.R. Cohn 2014 Cabernet Sauvignon Sonoma Valley Olive Hill Estate – $39
This Cabernet is sustainably farmed and produced from a blend of block on the Olive Hills Estate. A ripe and masculine wine, with generous amounts of black fruit, cassis and coffee. Pair with tandoori lamb and spicy chutney or a luscious lasagna.
Frescobaldi Mondesodi 2012 – $40
A cru selection with its initial vintage in 1974, Mondesodi is made only in exceptional growing years. It is produced from Sangiovese grown in the Montesodi Vineyard and yields a rich, intense wine with remarkable aromas. Serve with Italian small plates of charcuterie, cheese and accoutrements, or with that delicious bowl of pasta bolognese you are just about to make.
Sokol Blosser 2014 Dundee Hills Estate Pinot Noir – $40
A great representation of Oregon Pinot Noirs, this is an elegant wine with dark color and great intensity. A lovely food wine that can definitely pair up with heartier late winter foods, as well as lighter spring cooking.
Tabarrini 'Colle alle Macchie', Montefalco Sagrantino DOCG – $41
This 100% Sagrantino wine is made from grapes of exceptional maturity. The sagrantino grapes are grown in deep clay with magnificent southern exposure. The resulting wine is aged in French oak and refined for many months in the bottle. The Colle alle Macchie is a strong and powerful red, incredibly complex, with superb tannins and longevity.
Balletto 2014 Pinot Noir – $42
The 2014 Sexton Hill Vineyard is that rare pinot that's elegant and beautifully layered, yet chock full of intensity. This is a serious Pinot Noir with depth, structure and finesse.
Left Coast Cellars 2014 Field of Dreams Syrah – $42
Ripe, yet reserved, clear notes of white pepper, violets and cedar aroma, with a rich merging of flavors ranging from dark chocolate to cherries. This is a food friendly wine that pairs really well with French country style cuisine.
Leviathan Red Blend – $48
The Leviathan red from notable California winemaker Andy Erickson is a beastly wine with dense berry fruits, licorice and bittersweet chocolate notes, with hints of coffee and peppery spice. Blended with Cabernet Sauvignon, Cabernet Franc, Merlot and Syrah from vineyards in and around Napa, this wine is never blended the same way twice. The Leviathan ensures a unique offering year to year that truly reflects the inimitable soils and terroir of Napa.
Paraduxx 2013 Napa Valley Red Wine – $48
Paraduxx is a winery that is completely devoted to stylish Napa Valley blends, and this Proprietary Red Wine is a bold and expressive blend with rich fruit flavors and soft, elegant tannins. Serve with that rib eye steak you just threw on the barbecue.
Falesco Montiano Merlot Lazio IGP 2013 – $50
A 100% single-vineyard Merlot grown in the Montiano parcel in Montefiascone, Lazio. Montiano is deep ruby-red in color and exhibits a wide range of aromas, from vanilla to red berries along with layers of jam and sweet spice. Pairs brilliantly with cassoulet or hearty casseroles, smoked beef or cured sausages, and roasted lamb.
Robert Mondavi Maestro 2012 Napa Valley – $50
A well orchestrated Bordeaux blend led by the mighty Merlot, this is a serious wine with a humble soul. Drinks very well (very very well) on its own, but pairs perfectly with late winter grilling dishes, big flavored stews or a great piece of steak.
Franciscan Estate Magnificat 2013 Napa Valley – $55
Magnificat is one of the origial Mertage blends in California, a wine Franciscan has produced since 1985. Named for J.S. Bach's masterpiece, it is created to be as seamless and harmonious as its musical namesake. Just like any great Bordeaux blend wine, the Magnificat drinks just as well on its own as it does with both simple and elegant French classics.
Clos Pegase 2013 Cabernet Sauvignon Estate Napa Valley – $55
This wine possesses heady and exotic dark fruit notes of blackberry compote, ripe black cherries and Mission figs complemented by scents of violets, graphite, wild thyme and a touch of sweet cedar. This opulent Cabernet Sauvignon deftly balances fleshy mineral-tinged fruit, ripe tannins and a rich, full mouthfeel with a prominent mid-palate lift and a lengthy, refined finish.
Mount Veeder 2013 Elevation 1550 Cabernet Sauvignon Napa Valley – $65
Deep ruby in color with aromas that are layered and interesting, with ripe dark cherry, blackberry, cardamom, and notes of bay and anise. Flavors of ripe plum and dark fruit compote, vibrant dark cherry layered with cocoa and baking spice. Fine-grained tannins and full body, centered and powerful yet refined.
Chappellet 2012 Napa Valley Cabernet Franc – $70
Splurge on this traditional Bordeaux blend with Cabernet Franc at its core. The wine is a beautifully concentrated expression of mountain grown Cabernet Franc, with aromas of ripe berry and dark chocolate. The taste is plush with flavors of earth and minerals underscoring the layers of blackberry, coffee and chocolate.
Justin Isoceles 2011 – $70
Full bodied with black cherry, black currant, and red berry fruit on the entry, mixed with complex spice of vanilla, licorice and cola accents. The finish is very long and full with bright cherry candy fruit and spice, balanced with firm, plush tannins that will smooth out even more with each year as this wine matures.
Duckhorn 2013 Napa Valley Cabernet Sauvignon – $72
A big, bold red that really embodies the complexity of Napa Valley winegrowing. Both generous in flavor, while still gracefully balanced, this is really a beautiful wine for those evenings when you want to offer your guests something special (or just indulge yourself). Pais well with steak or stews, but drinks equally well on its own.
Swanson Vineyards 2012 "Alexis" Cabernet Sauvignon Napa Valley – $75
2012 was a near perfect growing season in Napa Valley. A mild spring delivered good fruit set followed by a warm summer and fall, allowing perfect ripeness. Alexis is made up of 86% Cabernet Sauvignon and 14% Merlot from unique soils across the Napa Valley. Deep ruby garnet in the glass. Generous dark fruit aromas of cassis, plums and briar. On the palate this is an elegant take on Napa Cabernet Sauvignon, bringing a sophisticated tannin structure alongside a complex core of dark fruits and bright acidity.
Michael Mondavi Animo 2012 Cabernet Sauvignon Napa Valley – $85
Another big, bold and elegant expression of the Napa Valley from Michael Mondavi, this is a luxurious and luscious cabernet for true indulgence. It is fruitful on the nose, but once tasted it is highly balanced with minerality that blends smoothly with the deep, dark flavors of plum and sandalwood.
Luce della Vita 2009 – $90
Luce was the first wine created in Montalcino by blending Sangiovese and Merlot. This wine is full and flavourful with dense, silky tannins well supported by the relatively high alcohol level. The finish is persistent and extremely harmonious.
Robert Mondavi Winery 2010 Cabernet Sauvignon Reserve, Napa Valley – $135
A classic California Cabernet and a premier collectors' wine with a track record going back 4 decades; made primarily from Robert Mondavi's famed To Kalon vineyard in Oakville. A powerful wine, lots of tobacco, leather and deep red fruit. It is a big, bold Napa cab that will blow anyone's socks off.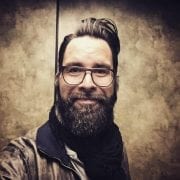 Kalle Bergman
Kalle Bergman is a food writer and media entrepreneur who is the founder of Honest Cooking. As a food writer, his writing has been regularly featured in publications like Gourmet, Los Angeles Times, Huffington Post and Serious Eats. He is obsessed with simple food, more often than not from his native Scandinavia.