28 Delicious Sparkling Wines for the Holidays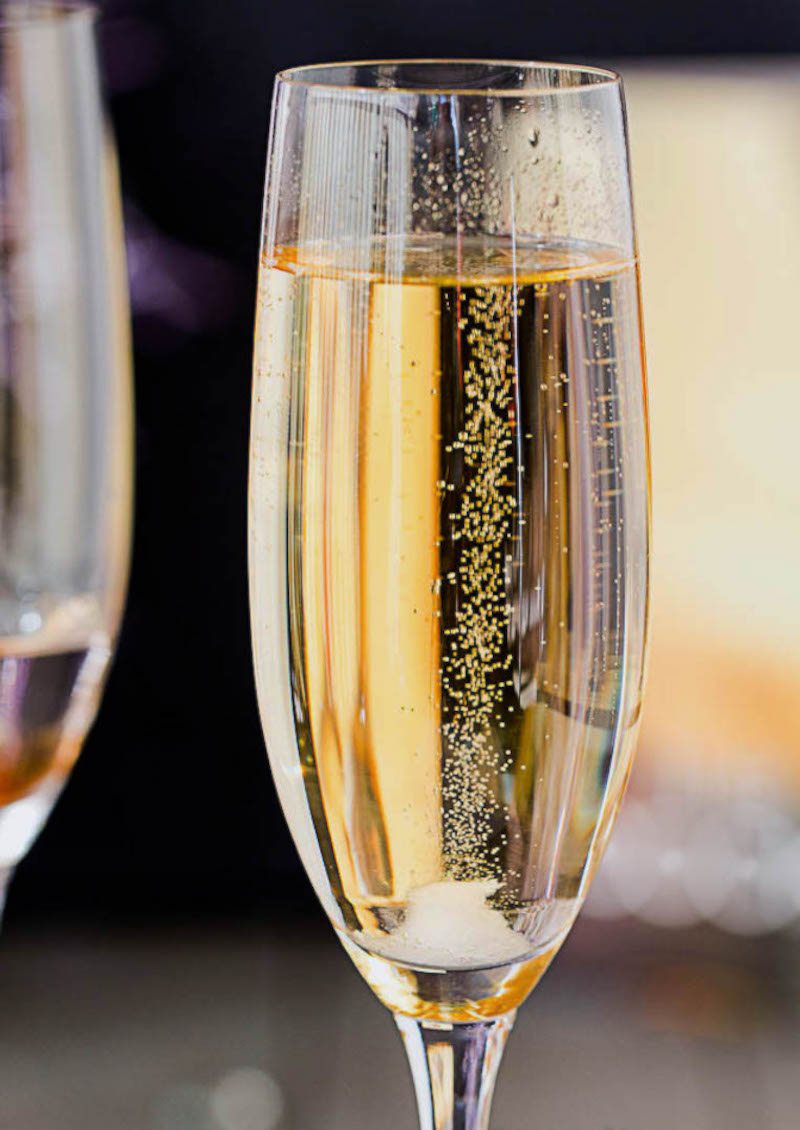 While we don't frown upon sparkling wine anytime of the year, there is no doubt that the Holiday season is the most classic opportunity to indulge in even more bubbly wine than usual.
By Honest Cooking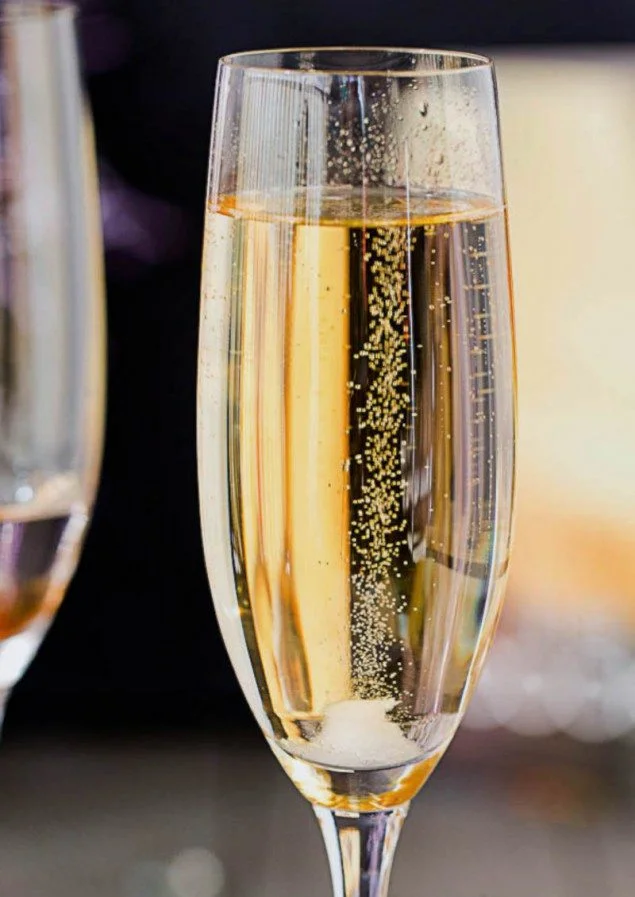 While we don't frown upon sparkling wine anytime of the year, there is no doubt that the Holiday season is the most classic opportunity to indulge in even more bubbly wine than usual. But with all the domestic, French, Italian, Spanish and South African bubbly that's out there today – how do you know what to serve and sip throughout the Holidays? Don't worry, we've taken on the grueling task of tasting through a large number of sparklers ranging from cheap to exclusive to ensure that you cannot go wrong. Here is our 28 top recommendations for what you should be sipping while you work the room as the mingling pro you are at your next Holiday party.
Francois Montand Brut Blanc de Blancs NV
$12.99
Surprisingly well made in the classic Champagne Method, this wine is a good way to start any meal, and would be a fine accompaniment for ceviche, salads, white fish in white sauce.
Juvé & Camps 2013 Essential Cava
$15.99
Juvé & Camps cava is served at many Spanish royal celebrations, and it is easy to see why. The wines are usually very approachable and affordable, while still being complex and good wines to pair with food. The 2013 Essential is no exception, works really well with salty goats or sheep cheeses and dried or cured meats.
Szigeti Grüner Veltliner Brut NV Sparkling
$16.99
By now you are surely familiar with the freshness of Austrian Grüner Veltliners, but were you aware that those European mountaineers also make great sparkling wines with the same grape? This wine has grassy and peppery notes that we recognize from non sparkling grüners, but the second fermentation that gives this wine its bubbles creates a wine that is more elegant and soothing. As most Austrian wines, this goes well with food – specifically seafood like lobster, crab or oysters.
Chloe Prosecco D.O.C.
$16.99
This wine is bursting with fresh fruit and fine bubbles, with notes of peach, green apple and citrus on the nose and palate. A charming and cheap way to start any Holiday celebration in a festive manner.
Voveti Prosecco D.O.C.
$17.00
Choose this wine for an Italian themed Holiday celebration, with prosciutto wrapped melon, olives, toasted nuts and salumi. It is accessible, affordable and festive in its fresh expression.
Saltare MCC Brut Nature
$19.00
A blend of Chardonnay and Pinot Noir, this is a naturally dry and zesty sparkling wine well suited for pairings with oysters and other delicious seafood. It has a delicate texture and a fine mousse that gives a complex refreshing finish. A very high value for money in this South African sparkler.
Evolution Brut Sparkling 4th Edition
$20.00
A blend of multiple grape varietals from multiple vintages – this wine is blended to make an affordable but complex methode traditionelle sparkler. It expresses aromatics of apricot, green apple, pear and has hints of white peach and citrus on the palate. Serve with canapés or a cold seafood starter.
Bisol 'Crede' Valdobbiadene Prosecco Superiore DOCG
$21.00
A brilliantly yellow-green colored Prosecco with a fruity bouquet, flavors of green apples and pears and balanced acidity. Crede hails from the steep south-facing hills of Bisol's vineyards in Valdobbiadene, one of the most prestigious zones for producing Prosecco. The wine is produced from the Glera grape variety, together with Pinot Bianco and Verdiso grapes.
Gloria Ferrer Sonoma Brut
$22.00
Gloria Ferrer is one of the most classic domestic producers of good sparkling wine, and this "standard wine" is a great expression of the solid level of quality that they put out. This wine is tremendously versatile, that will work equally well with seafood, roasted chicken or pork all the way to the cheese plate following dinner.
Pierre Sparr Crémant D'Alsace Brut Rosé
$22.95
Salmon pink color; fresh aromas of soft red berries, predominantly strawberry and raspberry. On the palate, round and fruity with hints of peach; the flavors are intense, with lively acidity framed by a well-made structure and delicate bubbles. The finish is smooth, clean and dry.
Simonsig Kaapse Vonkel Brut Rosé
$24.00
A full flavored dry sparkling rosé made in the traditional Methodé Cap Classique. This salmon pink bubbly works well as an aperitif, or serve with a light salad or fun dessert.
Albert Mann Crémant D'Alsace 2013
$24.00
All of the Crémants produced by Albert Mann are vintage wine, to showcase the expressiveness of the terroir. This wine has an expressive nose with great finesse and a beautiful impact of freshness and liveliness. Fresh stonefruit and citrus notes dominate, and the bubbles are fine and delicate.
Simi 1876 Brut Sparkling
$32.00
This wine brings fresh aromas and flavors of apple and citrus with hits of toasted brioche, almond pastry, and orange rind. Drink as an aperitif, with creamy cheese appetizers. Or pair with oysters and champagne vinegar mignonette.
Rosé D'Or Brut Rosé
$35.00
This is an elegant sparkling wine from Oregon with toasty aromas and notes of nutmeg, honey, thyme and crisp apple. If you are serving spicy food at your Holiday get together, this will be a great companion.
2015 Queen Bee Bubbly
$36.00
Wineries use various sugar sources for the secondary fermentation that takes place in the bottle, and which gives sparkling wines its sparkle. Left Coast Cellars uses their own estate honey for this process. This wine is both interesting to look at with its encapsulated yeast that is still visible in the bottle, as well as to drink – with its subtle but clear hint of delicious honey that makes this wine pretty spectacular. Serve as a fun, unique and delicious welcome drink.
Gloria Ferrer 2007 Royal Cuvée Brut
$37.00
One of the showcase wines from Gloria Ferrer, the first vintage of this sparkler was served to the king and queen of Spain back in 1987. Serve this mineral but complex bubbly as an elegant partner to Holiday appetizers or accompanying a delicious cheese plate.
Simi 1876 Brut Rosé
$40.00
This elegant Brut Rosé is beautifully colored with a hint of salmon. Fresh aromas and flavors of bread crust, candied cherry, fresh apple, and fig give it depth and grace. Serve with grilled prawn appetizers or spaghetti alle vongole. Also pairs well with sushi.
Bisol Valdobbiadene Superiore di Cartizze DOCG
$41.00
Hails from the summit of the Cartizze hill, one of the most expensive and coveted vineyards in the world. This 100% Glera (the grape referred to as Prosecco until 2009) is hand-harvested late in the season to allow the grapes time to slowly ripen in this particularly mild microclimate. This lively yet delicate sparkling wine has an elegant bouquet of wildflowers with aromas of apples, pears, and peaches.
Colmant Brut Reserve NV
$44.00
A subtle pale gold color with a very clean and elegant nose. Plenty of freshness on the palate with a good acidity which balances the bready flavors and structure. Serve as a fun and fresh aperitif.
Perrier Jouët Grand Brut
$46.99
Wine Spectator once wrote about this wine ""A crowd-pleaser, open-knit and lightly juicy, with a lively, frothy bead. Mixes white cherry, ripe apricot, pickled ginger and mineral notes, with a fresh, spiced finish." Those words still very much ring true.
Champagne Henriot Brut Souverain
$50.00
A rich and elegantly styled Champagne with a decent price point, the Henriot Brut Souverain has a balanced and harmonious palate. This is a great aperitif wine with a brilliant light straw gold color.
Nicolas Feuillatte Brut Rosé NV
$53.00
Salmon pink in color with silvery glints and steady ribbon of fine bubbles. Extremely delicate mousse with a fruity finish. Pair with a salmon carpaccio or roast veal.
Left Coast Cellars 2012 Blanc de Noir Sparkling
$55.00
A lively, spicy, focused and elegant sparkling wine from Oregon. Distinctive pear, lemon curd and pineapple aromas with floral citrus and marmalade flavors. Pair with a salmon appetizer, or a veal main.
Champagne Henriot Blancs de Blancs NV
$60.00
A pure expression of Chardonnay grapes, this wine stands out with freshness and crispness while still serving complexity and length. Serve with a classic French foie gras terrine or lobster.
Champagne Laurent-Perrier Ultra Brut
$74.99
With no dosage Laurent-Perrier Ultra Brut provides a fresh taste of the terroir of the region. The clean, bright flavors of this cuvée will pair well with simple preparations of seafood and white meat alike. Or let it stand on its own as a delicious aperitif.
2012 L.D. Sea Smoke Sea Spray Sparkling
$80.00
This is a pretty spectacular wine, beautifully colored, rich and nuanced nose that expresses lilies, fresh pastries and green fig. On the palate, it is fresh and energetic with a deep richness that lingers for long. This is a great food wine, that will pair well with any festive Holiday meal.
Rex Hill 2011 Grande Cuvée Brut Sparkling
$85.00
Yet another exciting domestic sparkler that really holds its own against any Champagne, this Willamette Valley bubbly is a combination of Pinot Noir, Chardonnay and Pinot Meunier. Very sharp,with a lively and vibrant mousse – this is a wine that will be able to stand up to food throughout a Holiday dinner, but could also serve as an elegant introductory toast.
Palmes d'Or 2006 Brut
$136
If you want to impress your guests with luxury, look no further than the Palmes d'Or 2006 Brut. Nervous, defined and expressive, this Champagne makes a clear impression on the palate with perfectly balanced acidity and low levels of sweetness. Great structure on the palate with a fresh and harmonious nish of impressive length.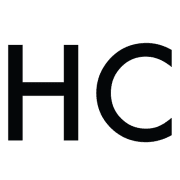 Honest Cooking
The Honest Cooking editorial team handpicks inspiring culinary stories to share with you that we think are beautiful. As an international online culinary magazine with the ambition to truly change the face of online food media we hope to create an inspiring place for serious culinary debate, salivating recipes, interesting food news and international food-fun.