Get creative with this season's apples! Not only can you make pies with them, try a savory dish like these roasted brussels sprouts with pancetta and, of course, apples.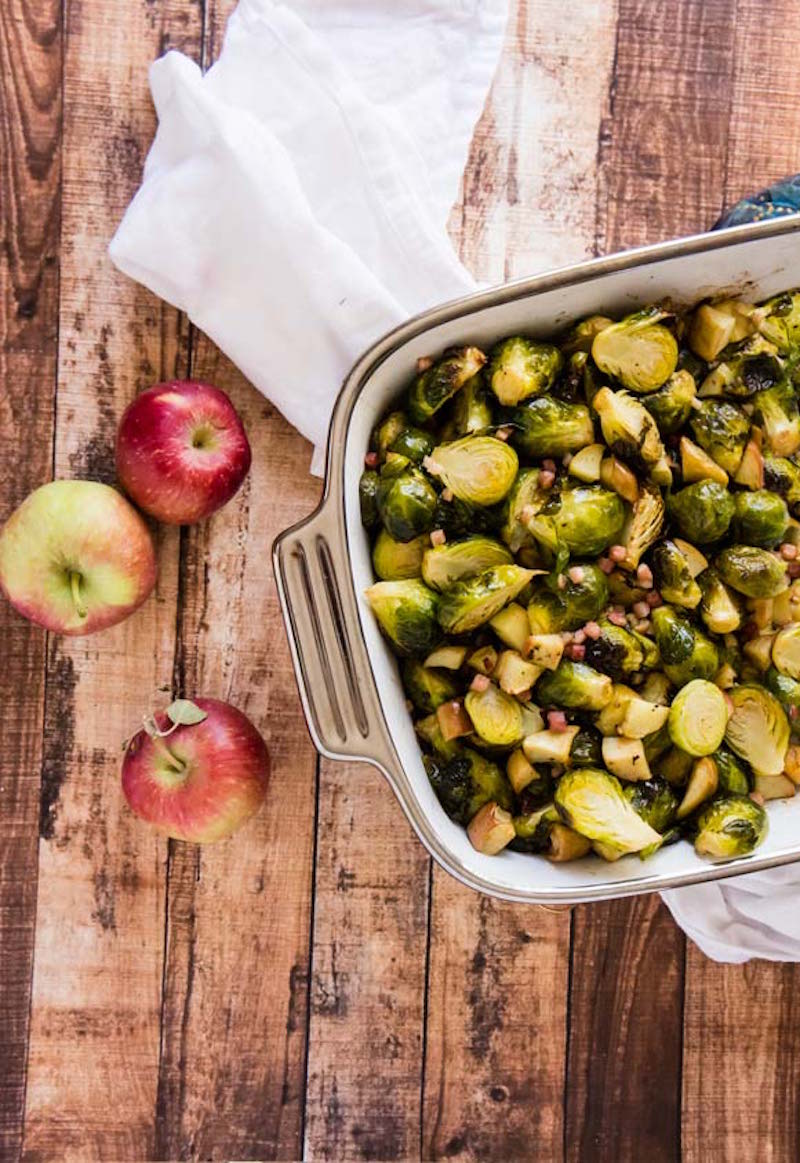 The neighbor's apple tree was so heavy with fruit that it bowed over the fence and into our yard. The apples were reaching their peak, the earliest of them already dropping from the tree and onto the dark earth of the vegetable garden below.
Having just bought a new pie pan, I had more apples than you can use in making one, or even three, pies! There were so many apples I had to be more creative than that! (Note: this is not a bad problem in my book).
This savory dish made only a small dent in my apple pile, but it was one of my favorites! Oh how well pancetta pairs with apples, and how delicious brussels sprouts become after being roasted to a crisp.

Roasted Brussel Sprouts with Apples and Pancetta
Ingredients
1 pound brussels sprouts
2 small apples
¼ cup pancetta pieces
2 tablespoons avocado oil
1 tablespoon thyme leaves
Salt & Pepper
Instructions
Preheat over to 400°F.
Half the brussels sprouts, and place in large baking dish. Dice apples, and add to pan, along with pancetta. Drizzle with avocado oil. Toss to coat. Sprinkle with salt, pepper, and thyme.
Bake for 30-35 minutes, until brussels sprouts are cooked through and crispy on the edges.