A boozy bacon jam recipe from the creators of the Spoon Fork Bacon blog.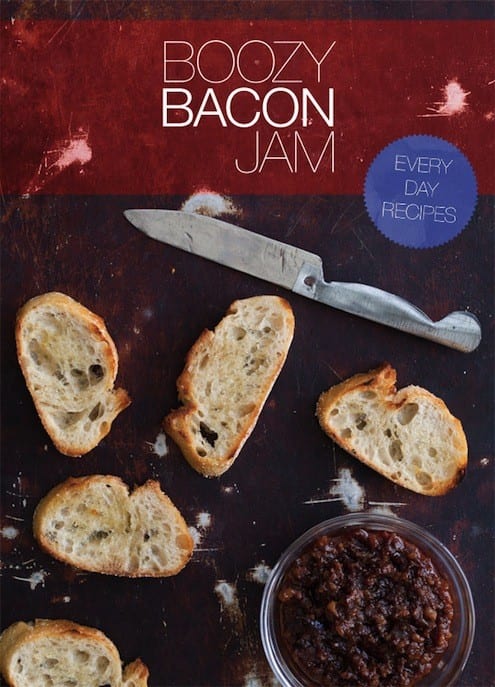 What do you get when you put a talented photographer, a television/magazine food stylist and a plate full of food all together? Spoon Fork Bacon! Teri Lyn Fisher and Jenny Park are the foodies behind the blog Spoon Fork Bacon, which showcase their food art and recipes at its finest.
Based in Los Angeles, California, the blog is only nine months old, and have already grew into the food blog popularity. Along with the medley of meals, the recipe index includes something out of the ordinary: bacon. Yes, a section dedicated to America's favorite meat. The girls create the most unique bacon based recipes for all bacon lovers, from typical bacon scones-to the bizarre bacon ice cream.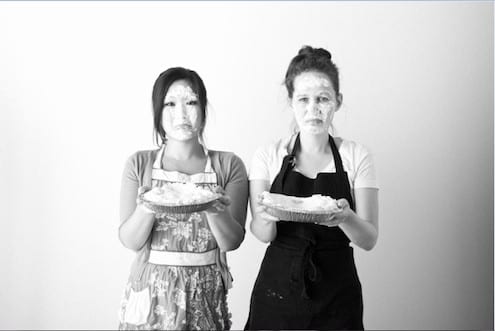 Teri and Jenny were kind enough to answer some questions I had about themselves and their blog:
How was Spoon Fork Bacon invented?
SFB was something we talked a lot about for a while, until just deciding to do it. We both read a lot of food magazines, and food blogs, and just wanted to create something ourselves to get it out there and see what happens.
What are the inspirations behind the recipes you create?
We just really like to make things we feel like eating at the moment. Sometimes its an image of some beautiful dish that inspires us to create something in that same vain, and sometimes its just a craving.
Did you go to culinary school?
Teri did not, but Jenny went to Le Cordon Bleu in Pasadena.
What advice would you give budding food bloggers to be as successful as you?
Ha! We wouldn't say we are "successful" by any means, that is a really funny word. If you measure success as doing what you love, than yea, we are pretty lucky. I think the real secret in food blogging, or anything, is just to make sure you really really love it, and if you do, the creativity, and will to post often will follow easily.
Last question…what is your favorite bacon based recipe?
We both really love bacon jam, because you can literally put it on ANYTHING!
Here is the bacon jam recipe from Spoon Fork Bacon:
A boozy bacon jam from the creators of the Spoon Fork Bacon blog.
Ingredients
1 lb applewood smoked bacon
1 tablespoon unsalted butter
1 large onion, thinly sliced
3 tablespoons light brown sugar
1 shallot, thinly sliced
2 garlic cloves, thinly sliced
2 teaspoons smoked paprika
1 teaspoon ancho chile powder
½ teaspoon ground mustard
½ teaspoon ground ginger
½ teaspoon ground cinnamon
¾ cup sweet bourbon or brandy
⅔ cup strong brewed coffee
2 tablespoons apple cider vinegar
2 tablespoons tarragon vinegar
3 tablespoons maple syrup
1 ½ tablespoons Sriracha
salt and pepper to taste
Instructions
Render bacon on medium-high for 6 to 8 minutes. Remove with slotted spoon and set aside.
Drain all but 1 tablespoon bacon fat from the pot, add butter and melt.
Add onion, brown sugar and a pinch of salt and cook for 10 to15 minutes.
Add shallot, garlic and spices and sauté for an additional 3 to 5 minutes. Season with pepper.
Return the bacon to the pot and stir until well combined.
Pour the bourbon/brandy into the bacon mixture and cook the liquid down for about 3 to 4 minutes.
Add the remaining ingredients, reduce the heat to medium-low and simmer for 1 ½ hours, stirring occasionally.
Remove the mixture from the heat and allow to cool for 15 to 20 minutes.
Skim off any fat/grease that has formed at the top and discard.
Pour the mixture into a food processor and process until desired consistency is achieved.
Serve warm or store in an airtight container, in the refrigerator, until ready to use.